Fall Maintenance Tips: 9 Simple Maintenance Tips to Prevent Water and Fire Damage this Fall and Winter
Now that the kids are back in school and the leaves are starting to turn, it's time to think about protecting your home against fire and water damage this fall. Before you switch on your heating system or light your fireplace, take a look at these fall maintenance tips to ensure you keep your family safe this fall. You can perform most of these maintenance tips in just a few minutes each week or schedule a weekend to knock everything out.
Call
1-888-443-3110
now for a free estimate from a contractor in your area.
9 Fall Maintenance Tips for Preventing Water and Fire Damage
These simple maintenance tips will help prevent the most common causes of water and fire damage, reduce the risk of mold growth, and help keep your home safe this fall and winter. Those in cooler climates should begin taking these steps soon, while those in traditionally warmer climates can wait until later in the season.
1. Inspect Your Heating System
Fall is the perfect time to clean and test your heating system to keep it in proper working order and prevent fires, puff backs, and flame rollouts. You should definitely replace the filter, but also consider having an HVAC contractor perform a complete check of the system. Test your thermostat to ensure your heating system fires properly.
Whether you have a gas furnace or a boiler system, make sure the area around your heating system is clear. This will prevent furnace fires if there is a malfunction, such as a flame rollout. Another thing to look at is the drainage on your heating system. Make sure that condensation is flowing away from the unit to prevent mold from growing.
2. Replace the Batteries in Your Smoke Alarms and Check Fire Extinguishers
You should replace the batteries in smoke alarms every six months and fall is a great time to get in the habit. There should be at least one other smoke alarm installed on each floor, in addition to having alarms in the kitchen and each bedroom. After replacing the batteries, test each unit to ensure it is working properly. Replace defective or outdated units immediately.
You should also have a fire extinguisher on each floor of your house as well. Most units are designed to last between 5 and 15 years, so check the label to ensure it is still viable. Make sure the mechanism is in good condition as well. Replace outdated units and contact your local fire department for instructions on disposing of old units. Review the instructions for using your fire extinguisher model or take a hands-on fire extinguisher training class at your local fire department or fire equipment distributor.
3. Check Your Washing Machine and Dryer
All too often, we take our washing machine and dryer for granted. We put dirty clothes in the washer, toss them in the dryer, and then pull them out, clean and dry. The lint trap is easy to clean, but most of us probably don't give them a second thought. While they are designed to last a long time, they can unexpectedly cause water damage or start a fire.
Check that the connections on your washing machine are tight and the hoses are in good condition. Although a broken connection may cause a catastrophic basement flood, it's more likely that they will slowly leak. Even a slow drip is likely to allow mold to grow. If there is any sign of water or leaks, tighten the connections or replace the hoses completely.
Use a vacuum with a hose attachment to thoroughly clean out your lint trap on your dryer. Even if you clean your lint trap after every use, lint will eventually build up inside. While unlikely, it could cause a dryer fire. Another common cause of a dryer fire is blocked ductwork. Lint and other debris can fill the ductwork, preventing exhaust from leaving the unit and potentially causing it to overheat or even start a fire.
4. Have Your Fireplace Inspected and Cleaned
Fireplaces are nice, they do require regular maintenance to ensure they are safe. Have your fireplace and chimney inspected by a professional at least once per year. A build-up of creosote can lead to dangerous fires in your chimney. A creosote fire can permanently damage your chimney, fireplace flue, or fireplace mantel, and even lead to a house fire.
While fires are the most likely issue, water can leak into your home around the chimney as well. This can lead to water damage around your roof and in the attic, as well as allow mold to grow. You should check your chimney at least once per year to ensure it is in good condition. The flashing between your chimney and roof should form a tight seal. Bricks and mortar should be in good condition as well. If there are issues, have a chimney professional make repairs.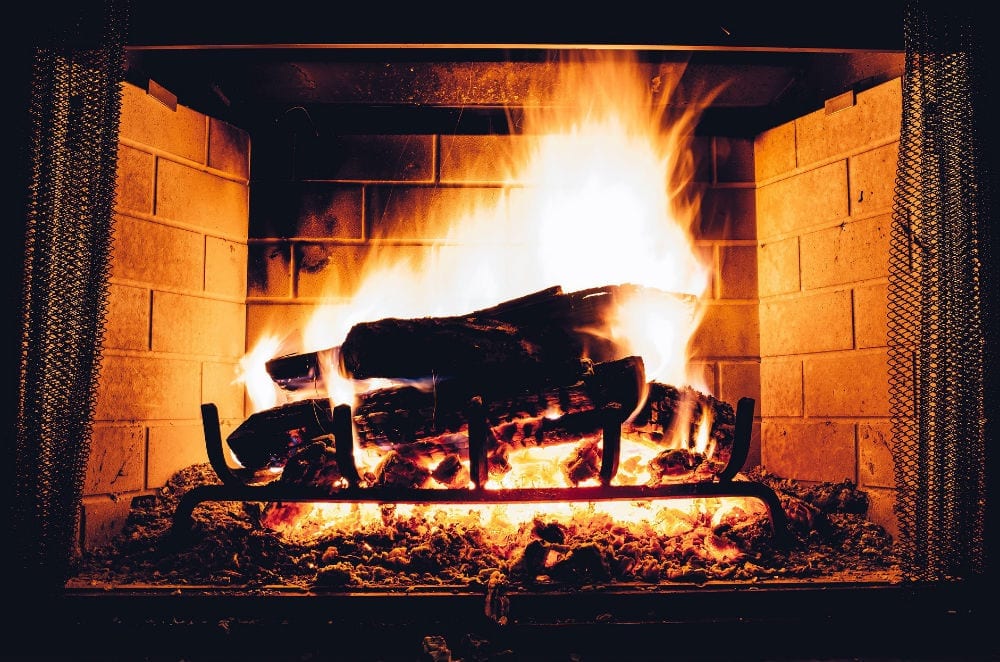 5. Install Your Storm Windows
For those in cooler climates, now is the time to replace those summer screens with your storm windows. Installing storm windows will improve the efficiency of your heating system and keep out the cold. This will help keep pipes from freezing. A burst pipe can cause extensive water damage to your home in just a few minutes, as water will continue to flow until it is shut off.
While most modern windows don't require storm windows, it still a great time to check your windows for cracked seals and potential leaks. Regardless of the type of windows you have, make sure they form a good seal and close tightly. Replace worn away calking or gaskets to keep cold air out of your home. If there are discolorations or deteriorations around the window sill, there may already be a small leak. Have a water damage restoration contractor check for damage and make repairs to prevent further damage.
6. Clean Your Gutters and Downspouts
You should clear leaves and other debris to keep gutters and downspouts flowing smoothly. This limits the risk of water pooling around your foundation, as well as helps prevent ice dams from forming along the edge of your roof. Pour drainage and uneven melting can cause water and ice to form under your roof edge. Over time this can lead to water damage or mold growth in your attic.
It's also a great time to evaluate whether you need to add extensions to your downspouts. If you have noticed excess water around your foundation or see leaks in foundation walls or basement windows, downspout extensions will help keep water out during quick winter thaws.
7. Shutoff Your Outdoor Faucets
Outdoor faucets and irrigation systems are great during the spring and summer, but now is the time to start weatherizing them to prevent freezing and damage in the winter months. Drain and disconnect all hoses and above ground sprinkler systems. For in-ground sprinkler systems should be winterized per the instructions for your system.
Check faucets for leaks and make repairs as necessary. If you have an interior shutoff valve for your outside faucets, turn them off and then drain the faucet to ensure those pipes don't freeze and burst. For faucets without a shutoff valve, install an insulation kit to prevent frozen or burst pipes during winter months.
8. Check Your Sump Pump
If you have one, fall is a great time to check your sump pump as well. Check the placement on the pump, as it can "walk" over time resulting in the float getting wedged against the wall of the sump well. This will keep it from working when it's needed and may flood your basement, causing water damage to carpeting, drywall, and other items.
Pour a bucket of water into the sump well to test the pump. This should cause the pump to activate and the water will drain to the proper level. If there is an issue, check the pump and drain pipes. Always unplug the pump before handling it for safety and contact a professional plumber if you cannot locate the cause of the issue. The cost of regular maintenance is much lower than that of a restoring water damage from a flooded basement.
9. Use Your Space Heaters Properly
Many homeowners use space heaters during the fall and winter to manage the temperatures of their home. If you plan to use a space heater this year, now is the time to give it a quick inspection. Check that the plug is in good condition and shows no signs of damage. Avoid using extension cords with space heaters as well.
The unit itself should show no signs of wear, including melted plastic, smoke damage, scorch marks, or burnt areas. Always keep the area around the unit clear to prevent a fire. Bedroom fires caused by space heaters are extremely dangerous and one of the biggest reasons for home fire deaths. If you are using a space heater in a bedroom, keep it away from curtains and bedding.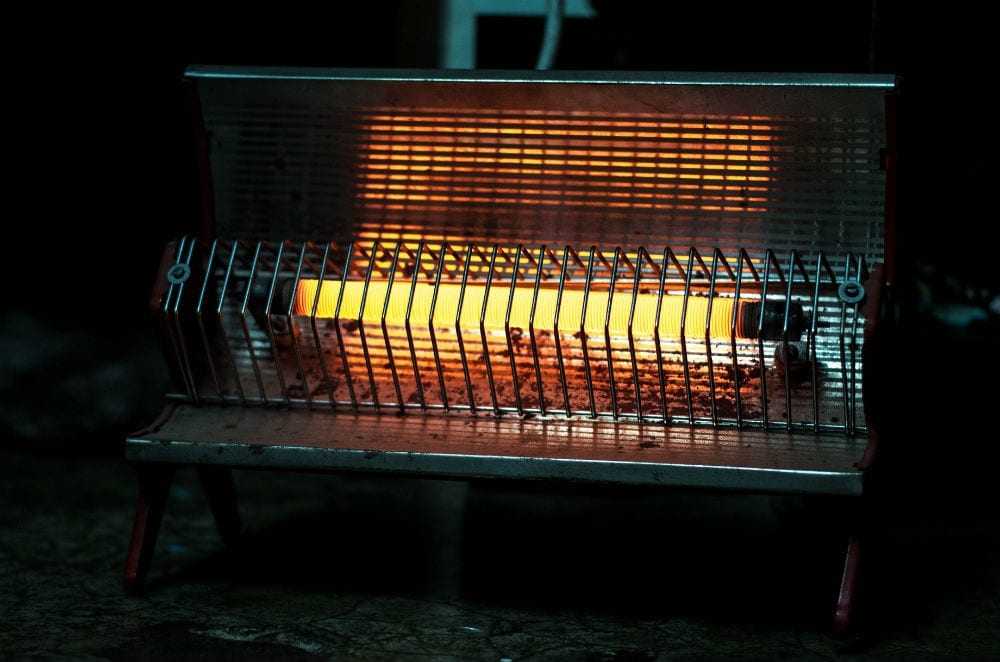 Look for Signs of Water Damage, Smoke Damage, or Mold
When you are performing your fall maintenance, look for signs of water or smoke damage and mold growth. While a catastrophic issue is hard to miss, these smaller signs can warn of future problems.
Signs of Water Damage
Aside from standing water or sewage, the most common signs of water damage are yellowish-brown spots, crumbling or deteriorating materials, peeling paint or wallpaper, or mold growth. Any of these signs usually indicate you have a slow leak or another water issue.
Signs of Smoke Damage
Fires are usually hard to overlook, but small bursts of smoke from a seldom-used outlet, your heating system, or hot water heater could go unnoticed. The most common sign of smoke damage is a black, oily residue or stains on surfaces. Also, check for scorch marks around your hot water heater and furnace.
Signs of Mold
Mold requires an organic material and consistent source of water to grow. Therefore, it is always a symptom of some water issue. Common signs of mold are persistent musty odors, discolored surfaces, and deteriorating materials. While you may temporarily clean mold with bleach, it will likely return if there is still a source of moisture.
Professional Restoration Services for Water Damage, Fire Damage, and Mold Mitigation
Let our restoration professions give you peace of mind in an emergency. If you find damage during your inspection or damage occurs during the fall, the water damage, fire restoration, and mold remediation companies in the Restoration Local network are here to help.
If you have water damage, our experienced restoration crews will identify the cause of the water damage and make emergency repairs. Using professional grade equipment, they extract the water and dry out the entire area. They even remove the affected materials, remove and prevent mold, and deodorize the area.
Smoke and soot travel further than flames, so cleaning up fire damage can be a challenge. Fire cleanup specialists have the right equipment to remove and repair smoke and soot damage. They can even deodorize smoke smells and clean up after water damage from firefighting efforts.
If you have a water damage or fire emergency, call 1-888-443-3110 now to be connected to the on-call restoration specialist in your area for a free, no-obligation estimate, 24-hour emergency service, and 30-minute response time. We don't just restore your home or business, we restore your life.