Understandably, winter water damage isn't usually something most homeowners worry about. However, cold weather causes water damage just as frequently as warmer weather. In fact, the cold drastically increases the chances of several types of water damage. We look at the coldest cities in the country that are most likely to have cold weather water damage. Plus we outline the 4 main causes of winter water damage and offer tips on how to prevent damage this winter.
Cold weather water damage? Call
1-888-443-3110
now for a free estimate from a water restoration contractor near you.
The 20 Coldest Cities Most Likely to Have Winter Water Damage
These are the 20 coldest major cities in the country based on data from NOAA's National Centers for Environmental Information (NCEI). Temperatures are an average from December, January, and February over a 30-year period. Due to the extremely cold temperatures, these cities are more likely to have cold weather water damage.
Average December – February Temperatures for the Coldest Cities in the Country
City
Average Temperature
Minneapolis, MN
18.7 °F
-7.39 °C
Anchorage, AL
18.8 °F
-7.33 °C
Madison, WI
21.6 °F
-5.78 °C
Milwaukee, WI
24.9 °F
-3.94 °C
Omaha, NE
25.9 °F
-3.39 °C
Chicago, IL
26.4 °F
-3.11 °C
Lincoln, NE
26.8 °F
-2.89 °C
Rochester, NY
27.0 °F
-2.78 °C
Buffalo, NY
27.1 °F
-2.72 °C
Fort Wayne, IN
27.4 °F
-2.56 °C
Toledo, OH
27.8 °F
-2.33 °C
Detroit, MI
27.9 °F
-2.28 °C
Akron, OH
28.5 °F
-1.94 °C
Cleveland, OH
30.3 °F
-0.94 °C
Indianapolis, IN
30.6 °F
-0.78 °C
Colorado Springs, CO
30.8 °F
-0.67 °C
Pittsburgh, PA
31.1 °F
-0.5 °C
Denver, CO
31.2 °F
-0.44 °C
Kansas City, MO
31.3 °F
-0.39 °C
Boston, MA
31.8 °F
-0.11 °C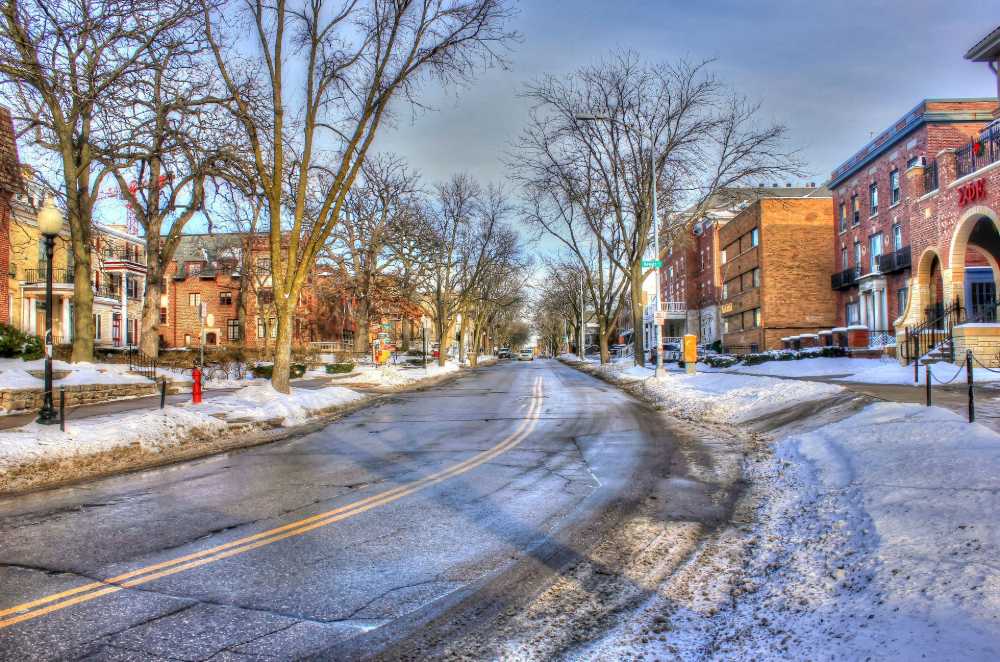 How Cold Weather Causes Water Damage
Burst or Frozen Pipes
The most common cold weather water damage is the result of frozen and burst pipes. As water freezes, it expands and puts pressure on your water pipes. If that pressure is too great, it can cause your pipes to burst. As a result, the water will run until turned off at the main water shutoff valve. Depending on when the pipe bursts and when you discover the issue, it could result in extremely severe flooding.
Ice Dams and Roof Leaks
Second on the list of potential winter water damage are ice dams. As snow collects on your roof, it will go through cycles of freezing and thawing. During the water phase, it can seep in between or even underneath your roof shingles. When it freezes again, it expands and pushed your shingles up. Over time, this creates small holes where water can enter your roof and cause damage.
Snowmelt Flooding
Winters across the country have become less predictable with large temperature swings. This results in rapidly melting snow, which can often overwhelm both the soil and storm sewers. As with flooding during other times of the year, snowmelt flooding can seep into basements or crawl spaces. Slow leaks often develop throughout the winter, but a major flood can happen at any time.
Water Heater Damage
This is often the most surprising cause of cold weather water damage. Groundwater is very cold during the winter, sometimes as low as 40°F / 4.4°C. At this temperature, your water heater has to work much harder to make hot water. The added strain will wear out the unit faster and may lead to leaks or even a water heater flood. To prevent water heater damage in the winter, have your tank winterized every fall.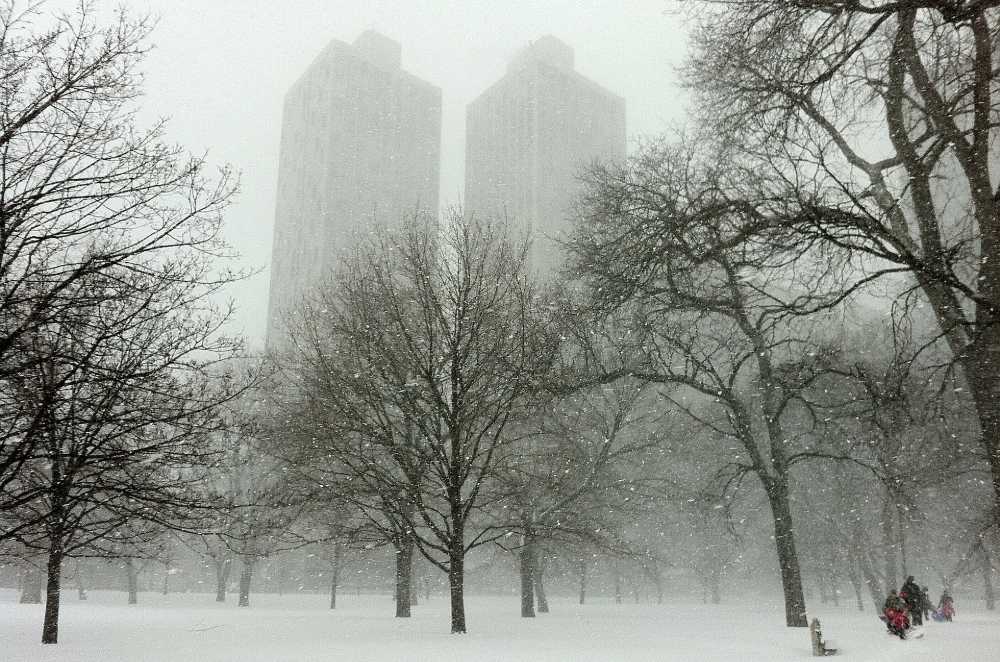 How to Prevent Cold Weather Water Damage
The key to preventing winter water damage is with the right preparation. Here are X steps to reducing the risk of cold weather water damage.
Keep Your Heat Above 55° F / 13° – Remember, groundwater is already colder during the winter. Letting your home get too cold can cause pipes to freeze and make your water heater work harder.
Install Insulation Around Pipes – Homes in traditionally warm weather climates like Atlanta, GA and Phoenix, AZ typically don't have insulation on their pipes. Regardless of where you live, consider adding insulation to keep pipes from freezing.
Open Under-Sink Cabinets – Promote air circulation by opening under-sink cabinet doors overnight and any time the temperature outside falls below 0 °F / -18 °C.
Check Your Roof For Icicles – Large icicles and ice columns hanging from your roof are often a sign of an ice dam. Inspect your roof from the ground and from your attic regularly throughout the winter.
Install Insulation In Your Attic – Improving the insulation in your attic will help regulate the temperature and prevent ice dams from forming.
Service Your Water Heater – Have your water heater serviced every fall and spring to prevent leaks or a flood during normal operation. Also, check the unit at least once a month for drips, rust, or other signs of damage.
Shovel Snow Away From Your Foundation – When shoveling snow, avoid pushing it towards your foundation. When possible, shovel snow away from your home so it drains away when it melts.
Call 1-888-443-3110 Now if You Have Cold Weather Water Damage
From a burst or frozen pipe to an ice damaged and leaky roof, get winter water damage restoration now. Choose a water damage company near you now. With the largest network of restoration contractors, we have listings for independent companies and popular brands like Paul Davis Restoration and Stanley Steemer in your area. For emergency water damage service, call 1-888-443-3110 to speak with our on-call contractor nearest you.