Residential Damage Restoration
Restoration Local® Benefits: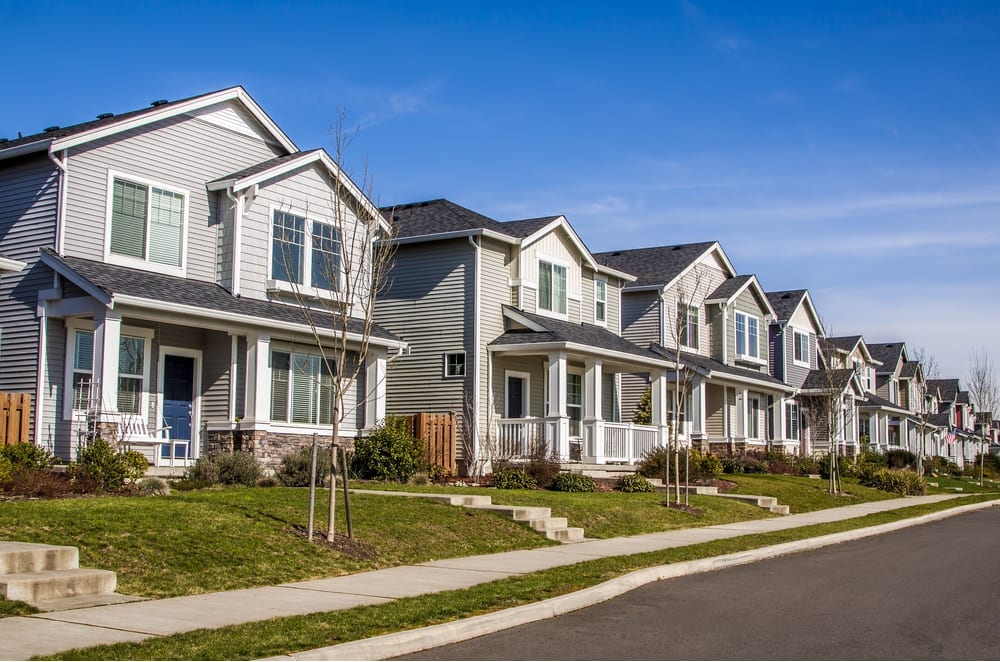 Residential Damage
Restoration Services
Whether you have flood damage, smoke and soot damage, or water in your basement, our local restoration specialists are here to clean up up your home after residential damage. After an initial inspection and free estimate, the restoration companies in our network will restore your home to its original condition.
Residential
Cleanup Services
Basements, along with kitchens and bathrooms, are most likely to have water damage due to the high percentage of plumbing systems that run through them. Fire damage is most prevalent in kitchens, but smoke and soot can spread much further than flames. Mold will grow anywhere there is a consistent source of moisture, including bathrooms, kitchens, and damp basements.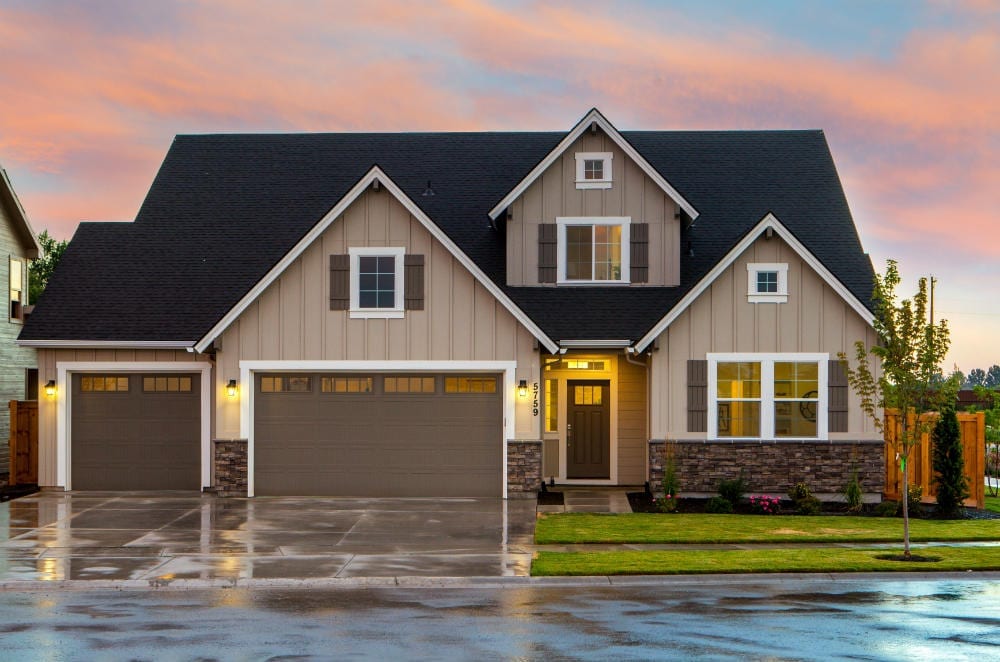 Get Residential Damage
Cleanup Near You
Let Restoration Local give you peace of mind in an emergency. As the largest network of restoration contractors in the country, we make it easy to find a contractor in your area.
Find a contractor near you now for prompt water, fire, or mold restoration service. For emergency cleanup, call 1-888-443-3110 for a free on-site estimate and immediate service from our on-call restoration company in your area. 
Our on-call contractors offer 24-hour service, 30-minute response, and a free estimate on all restoration services. They won't just restore your home or business, they will restore your life.
As the lowest place in your home, basements are unfortunately one of the most likely places for water damage and mold growth in your home. With few exceptions, almost all water and drain pipes run through your basement as well. Major appliances like your hot water tank, furnace, and central air conditioner are also located in your basement.
Most Common Types Of
Basement Damage
Flooding from Heavy Rain Storms
Frozen, Burst, Broken, or Leaky Water Pipes
Flooded Crawl Space
Moldy Basement Walls
Furnace Puff Back
Cracked or Damaged Mortar Joints
Overflowing Toilets or Sinks
Clogged or Malfunctioning Drains
Sewage Backups
Furnace Flame Rollout
Toilet or Sink Supply Line Leaks or Malfunctions
Backups From Septic Tanks
Mold Under Carpeting
Out of Control Candles
Washing Machine Overflows or Malfunctions
Hot Water Tank Floods
Electrical Malfunction
Floor Cracks
Sump Pump Failures
Leaking Windows
Cracks in Foundation Walls
Storing Materials Near Hot Water Heater
Basement Water Damage, Sewage Backups, and Mold
As the lowest point in your home, water is likely to collect in your basement. Whether from malfunctioning plumbing or flooding caused by heavy rains, basements are prone to water damage. Storms may also cause sewage backups. Unresolved water and sewage are likely to cause mold as well. While damage to finished basements can be extensive, damage can be equally severe in unfinished basements because they are infrequently used.
Basement Fire, Smoke, and Soot Damage
It's easy to be concerned about water damage in your basement, but there is also a risk of fire and smoke damage too. Heating systems can cause puff backs or flame rollouts that cause smoke and soot damage. Another potential source of fires is your hot water heater. Although they are usually safe, electrical panels can create sparks that cause smoke or even fires.
Bathrooms are prone to water damage because of the water and drain pipes that run to sinks, toilets, and showers. While a small leak is most common, a catastrophic failure could significant bathroom water damage. Bathroom mold is another common issue, due to the humidity and condensation caused by bathtubs and showers. Smoke and soot damage is also common because of the frequent use of candles and incense in bathrooms.
Most Common Types Of
Bathroom Damage
Frozen, Burst, Broken, or Leaky Water Pipes
Mold on Bathroom Walls
Overflowing Bathtubs, Toilets, or Sinks
Clogged or Malfunctioning Drains
Toilet or Sink Supply Line Leaks or Malfunctions
Mold Behind Tile
Out of Control Candles or Incense
Electrical Malfunction
Leaking Windows or Roofs
Bathroom Water Damage
The majority of bathroom water damage is caused by toilet supply lines, leaky sink drains, malfunctioning faucets, or shower heads in the bathtub. While catastrophic malfunctions or failures are possible, small, consistent leaks are more likely to cause water damage in the bathroom.
Signs of bathroom water damage are peeling paint or wallpaper, yellowish-brown stains, crumbling drywall and ceilings, musty odors, mold, and mildew. Depending on the location and severity of the leak, water may damage the floor or even seep through the ceiling on the floor below.
Bathroom Mold Damage
Humidity and condensation mixed with poor ventilation can easily cause bathroom mold. Mold is likely to grow on the ceiling, in your shower or bathtub, or on the walls. While a surface cleaning will temporarily kill mold, it will return unless the source of the moisture is resolved. If left untreated, mold in the bathroom is likely to grow behind tile and deep within walls. It may also spread to other areas where moisture is present.
Bathroom Fire and Smoke Damage
Most bathroom smoke and soot damage are caused by unattended or out of control candles and incense. While incense and candles are unlikely to cause a full-on fire, they can produce smoke and soot. Some candles may produce thick, black smoke that leaves an oily soot residue on walls and other surfaces. Towels and bathroom paper items can add fuel to small fires as well, leading to smoke and soot stains on walls and ceilings or even spread to other rooms. Depending on the intensity of the fire, it may cause structural damage.
Kitchens face many of the same types of damage as bathrooms, only with a greater potential for fire and smoke damage due to cooking appliances. Major failures are rare, but they are likely to cause significant water damage. A slow leak is more likely and can lead to water damage and mold. Cooktops, ovens, toasters, and microwaves are usually safe,  but they can cause fire, smoke, and soot damage if used improperly or if food is left unattended.
Most Common Types Of
Kitchen Damage
Frozen, Burst, Broken, or Leaky Water Pipes
Mold on Kitchen Walls
Grease and Cooking Oil Fires
Overflowing Sinks
Clogged or Malfunctioning Drains
Fires in the Oven
Sink Supply Line Leaks or Malfunctions
Leaking Windows or Roofs
Microwave Fires
Dishwasher Overflows or Malfunctions
Mold Underneath Kitchen Sinks
Small Appliance Malfunctions or Fires
Refrigerator Water or Ice Dispenser Failures or Leaks
Electrical Malfunction
Kitchen Fire, Smoke, and Soot Damage
Leaving food unattended on cooktops and other kitchen cooking appliances is the most common cause of kitchen fires and smoke damage. Overheating cooking oil and grease on the stovetop will cause thick black smoke and may even start a fire. Fat from roasting meats in the oven can create heavy smoke and odors. Putting metal items into the microwave is likely to start fires or cause an electrical short. Broilers and toaster ovens can cause food to burn, producing smoke and flames. Smoke and soot from kitchen fires are likely to stain walls, ceilings, and cabinets, as well as spread to nearby rooms. Intense flames may also cause structural damage to walls and ceilings or permanently damage cabinets and countertops.
Kitchen Water Damage
While catastrophic water supply line failures can result in significant water damage, most kitchen water damage is caused by slow leaks. Water will drip slowly in cabinets, damaging woodwork and flooring below the sink. Leaky connections on refrigerator water dispensers or ice machines supply lines are likely to go unnoticed for an extended period. Dishwashers can flood or leak onto kitchen floors or damage nearby cabinets.
Most kitchen water damage is caused by clean water from supply lines, but sewage may back up into kitchen sinks in extreme circumstances. Sewage will cause similar damage, but also brings a risk of mold and bacterial contamination.
Kitchen Mold Damage
Steam and condensation from cooking may cause mold growth in the kitchen, however, the most common cause is a slow leak or persistent moisture from plumbing fixtures. Common places for kitchen mold are cabinets underneath kitchen sinks, floors underneath dishwashers, and walls behind refrigerators with water dispensers or ice machines due to slow leaks from water supply lines and drains. Other places to look for mold in the kitchen are on the underside of cabinets above cooktops, along window sills, and around trash and recycling cans.
Roof, Attic, and Siding
Damage
As the outside shell of your home, damage to your roof and siding can lead to significant interior damage. Since most attics are used for storage, damage is likely to go unnoticed for extended periods of time. Water from heavy rainstorms can enter your home through damaged roofing shingles and siding. High winds and falling tree branches will also cause or increase damage. Consistent water leaks will also lead to mold growth in your attic, under your roof, or your walls. While less likely, electrical malfunctions, chimney issues, and lightning may start fires or cause smoke damage in the attic.
Most Common Types Of
Roof, Attic, and Siding Damage
Ice Dams
Attic Mold
Leaky Roofs and Walls
Lightning Strikes
Damaged Shingles or Siding
High Winds
Mold in Walls
Fallen Trees or Branches
Excessive Snowfall
Worn Out Roofing Materials
Hail Impact
Electrical Malfunction
Roof, Attic, and Siding Water and Mold Damage
Water damage and mold growth are common in most attics because they are rarely used. Even a small amount of water can cause roof decking, wooden structural beams, and insulation to deteriorate or crumble over time. As roofing materials deteriorate, they become more prone to significant leaks from heavy rainstorms or snowfalls.
Impacts from hail are also likely to damage your roof, loosening or cracking shingles or even breaking through already-weakened roofing. Improperly maintained chimneys can also allow water to enter your attic. Siding can also all water to enter your home, typically after wind damage during severe storms.
During the winter, ice dams can form under roofing and in siding seams. As ice and snow freeze and thaw, they can create channels for water to enter your attic or exterior walls. Although water may enter through these channels during the winter, it is more likely that spring thaws and showers will cause significant water damage to your attic and walls.
If there is a persistent source of water, mold is likely to grow on organic materials like wood, drywall, and some insulation. Mold will slowly consume those materials, weakening the structure of your roof and increasing the chances of more damage. It can also spread to other areas like ceilings and walls if there is enough moisture.
Roof, Attic, and Siding Fire, Smoke, and Soot Damage
Since heat, smoke, and flames rise, any fire will eventually reach your attic and roof if not put out. Additionally, if you have a fireplace, chimney damage is likely to allow smoke to escape into your attic. This can contaminate items stored in your attic with smoke odors and even cause smoke smells throughout your home. Although rare, lightning strikes may cause roof fires that can quickly spread to your attic and other areas of your home. Other causes of roof and attic fires are malfunctioning electrical wiring or fixtures.
Major Insurance Companies Our Network Works With
Whether made of plaster or sheetrock, ceilings and walls are prone to water damage and likely to harbor mold once wet. As they become saturated with water, they are likely to crumble and deteriorate quickly. This can spread debris and water throughout your home. Smoke and soot will stain almost any surface or material, including ceilings and walls. Permanent stains will set in within hours of exposure and are likely to leave smokey odors behind as well.
Most Common Types Of
Ceiling and Wall Damage
Frozen, Burst, Broken, or Leaky Water Pipes
Kitchen Fires
Clogged or Malfunctioning Drains
Overflowing Bathtubs, Toilets, or Sinks
Mold In or On Walls
Out of Control Candles or Incense
Sump Pump Failures
Toilet or Sink Supply Line Leaks or Malfunctions
Leaking Windows, Roofs, or Exterior Walls
Sewage Backups
Washing Machine or Dishwasher Overflows or Malfunctions
Refrigerator Water or Ice Dispenser Failures or Leaks
Backups From Septic Tanks
Cracks in Foundation Walls
Ceiling and Wall Water Damage
Regardless of where they are located, walls and ceilings will absorb any persistent source of water. Ceilings and walls in basements, kitchens, and bathrooms are most likely to encounter water due to the plumbing systems that run through them. Catastrophic failures do happen, but slow leaks and accidents are most likely to cause water damage. Yellow-brown stains and musty odors are common signs of water damaged walls and ceilings.
Ceiling and Wall Mold Damage
Once wet, mold is likely to grow on ceilings and walls. While surface mold can be cleaned, it will return as long as there is a consistent source of moisture. Kitchen and bathroom walls and ceilings are most likely to develop mold due to the condensation and humidity caused by showers and cooking. Slow leaks behind walls and in ceilings may also cause mold. If the originating source of the moisture is not
resolved, mold will spread.
Ceiling and Wall Fire, Smoke, and Soot Damage
Small kitchen fires and out of control candles will produce smoke and soot that can cling to any surface. Smoke and soot can also travel much further than flames, settling on walls and ceilings throughout your home. Some smoke and soot stains are thick and black, while others a fine, oily residue. Walls and ceiling will become permanently stained after just a few hours of exposure. Another cause of smoke stains on walls and ceilings are electrical shorts from overloaded outlets.
Fireplaces are a wonderful addition to any home, but they need regular maintenance and to be used with respect to preventing fire and smoke damage. While the biggest risk is an out of control fire, poorly maintained fireplaces and chimneys can lead to smoke damage, as well as water damage and mold.
Most Common Types Of
Fireplace Damage
Creosote Chimney Fires
Flue Malfunctions
Smoke Build Up
Cracks in Exterior Masonry
Liner Deterioration
Shalling Flue Tiles
Creosote Buildup
No Chimney Cap or Chimney Cap Leaks
Cracked or collapsed flue tiles
Spalling Bricks
Damaged or Leaky Chimney Flashing
Cracked Chimney Crown
Fireplace Fire, Smoke, and Soot Damage
While any fireplace can lead to smoke damage, the biggest risk of smoke or fire damage is due to improper chimney cleaning and maintenance. A build-up of creosote may lead to out of control fires in fireplaces or even the chimney. A creosote fire can cause significant fire damage and produce heavy smoke and soot. Poorly maintained chimneys may also leak heat and smoke into attics or around roof flashing, causing heat damage and further weakening those materials. This can lead to water damage during severe storms.
Fireplace Water and Mold Damage
While fire and smoke damage are most common, fireplaces and chimneys can also cause water damage and lead to mold growth. Water can enter through weakened chimney flashing, deteriorating chimney mortar and masonry, and leaky chimney caps. Depending on the exact point of entry, severe storms may cause significant water damage around chimneys and fireplaces.
Short for heating, ventilation, and air conditioning, your HVAC systems can cause both fire and water damage. Improper furnace maintenance can lead to fire and smoke damage, with air ducts helping smoke and soot to spread throughout your home. Common furnace issues are puff backs and flame rollouts. Since air conditioner units rely on the blower in your furnace to move air, it poses similar risks. Air conditioning units also produce water that needs to drain from the unit. If not properly drain, this can lead to mold or even water damage.
HVAC System Fire, Smoke and Soot Damage
A heating system malfunction or improper maintenance is likely to cause a fire or smoke. Since air ducts run throughout the majority of your home, they can quickly spread smoke and soot to other rooms. Systems with an electric ignition switch can also wear out and fail over time, cause sparks, smoke, or even flames. The two most common fire risks with heating systems are puff backs and flame rollouts.
A misfire in your heating system can cause a puff back, sometimes written a puff back. A puff back is a small explosion in your heating system caused by a leak or build-up of fuel in the combustion chamber. Not only does a puff back create a significant amount of smoke and soot, but can seriously damage your heating system and even cause a fire. Although they are most common in oil-fueled systems, puff backs may also occur in other types of heating systems.
Flame rollouts usually occur in gas furnaces when there is an obstruction in the flue. The obstruction prevents excess gas from leaving the furnace through your chimney. Instead, it builds up in the ignition chamber. When the furnace ignites, the excess gas creates a fireball that goes outside the housing. Not only can this cause damage to the furnace itself, but it can catch materials in the immediate around the furnace on fire.
HVAC System Mold and Water Damage
While a fire is the most common concern for a damage from an HVAC system, they can also lead to mold or water damage as well. Air conditioning units and even some heating units produce a small amount of water that needs to drain from the system. Typically a runoff tube or a small pump allows the water to flow to a drain, however, an obstruction or another issue can cause water to poor around your HVAC system. Nearby items can then get wet, which is likely to cause mold. While less likely, this could also lead to water damage of carpeting or drywall.
Call Now For
Residential Restoration Services
Restoration Local is a nationwide network of contractors that offer restoration services. Whether you have a flooded basement, smoke damage kitchen walls, or a water damaged ceiling from a leaky supply line, our local restoration professionals are here to get your life back to normal. The contractors in our network offer complete residential water damage, fire and smoke restoration, sewage cleanup, and mold removal services for property managers, building owners, and landlords.
If necessary, they will secure your property to keep you safe and prevent further damage. Our local contractors use professional grade equipment to remove water and sewage before cleaning, drying, and disinfecting affected areas. For mold damage, they prevent the spread of mold spores, remove affected materials, and fix the source of moisture.
The professionals in the Restoration Local network use air scrubbers, thermal fogging, and ozone treatments to restore fire and smoke damage. To eliminate smells and prevent the growth of bacteria and mold, they deodorize, sanitize, and disinfect affected areas. Finally, our contractors will rebuild and restore the damaged area to the original condition.
Find a local contractor now or call 1-888-443-3110 to speak to the on-call local contractor in your area. Our on-call contractors always offer a free, no-obligation estimate, 24-hour emergency service, and 30-minute response time on residential damage restoration. Let our compassionate and dependable restoration specialists give you peace of mind in an emergency.
Reviews From Satisfied Restoration Local® Customers
L. Milner from Arnold, PA
Restoration Local was very easy to deal with. They were quick to schedule time for my issue. I will definitely work with restoration Local again in the future.
Linda B.
They went beyond what they needed to do. Great company.
D. Cambell from Whidbey Island, WA
The Restoration Local team was so friendly and efficient. Mike was able to get us scheduled and resolve our issues. I will be using Restoration Local again.
Restoration
Articles and Resources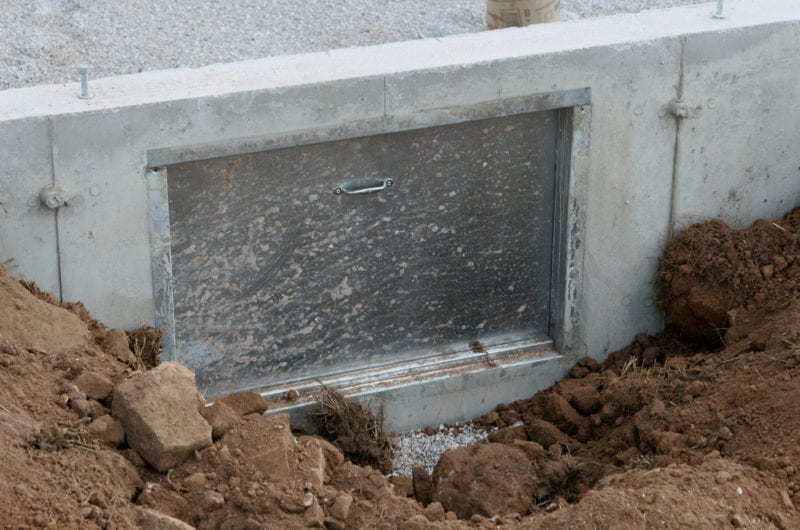 Water Damage
Your crawl space is the foundation of your home. Water in your crawl space will weaken the foundation and cause wood beams to rot. Unfortunately, it's also one of the hardest places in your home to clean up water damage. It's often a cramped and confined, which makes removing water
Read More »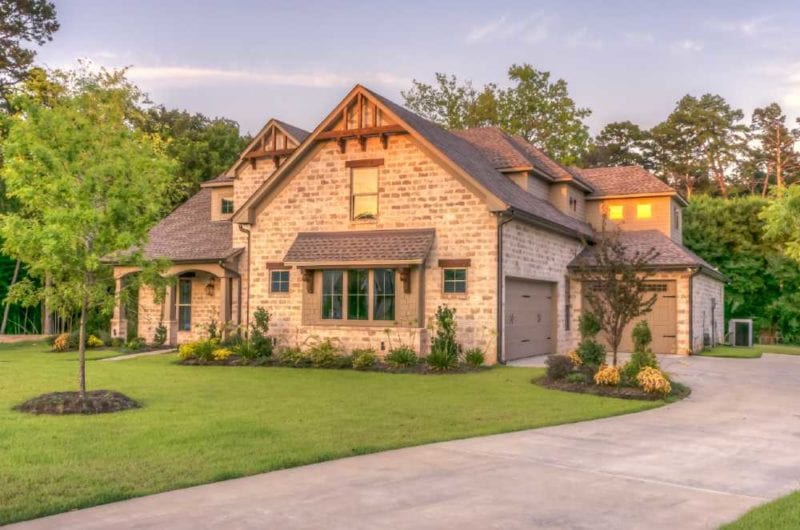 Biohazard Cleanup
Whether you're buying or already own, it's normal to want to find out if someone died in a house. Although you might be worried about ghosts, blood and bodily fluids pose a bigger risk to your family. If an unattended death or tragic event wasn't properly cleaned up, it could
Read More »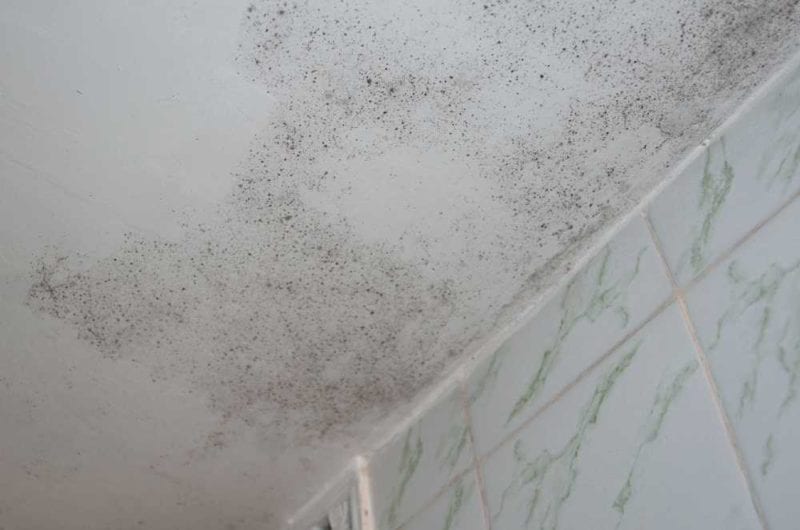 Mold Removal
Do you have mold in your home? If you've already tried to clean it, but it keeps coming back you may need to hire a mold remediation company. Mold requires moisture to thrive. If you clean the mold but leave the moisture, it will return within weeks or even days.
Read More »