Is Storm Damage Covered By Insurance: Learn What Types of Thunderstorm, Tornado, and Hurricane Damage Is Covered By Your Insurance Company
Every year storms cause significant damage to home across the country. One of the most common questions homeowners have is whether storm damage is covered by their insurance. While this is a complicated topic, most homeowners insurance will cover storm damage that is sudden and accidental in nature.
Review Your Insurance Policy
The best way to protect yourself financially from storm damage is to review your homeowners' insurance policy at least once a year. Take specific note of your coverage limits, deductible, and exclusions.
Coverage Limits
Your coverage limit is the maximum amount your insurance company will pay out on for a claim. Depending on your policy, you may have several coverage limits depending on type and cause of damage.
Deductible
A deductible is the amount of money you will need to pay out of your own pocket for a covered claim. After you pay your deductible, your insurance company will cover claims up to your coverage limits.
Exclusions
Exclusions are types of claims not covered by your homeowners' insurance policy. The most common storm-related exclusions are outlined below. Your insurance company may offer separate policies that cover those exclusions.
Additionally, make sure you understand the type of coverage included in your policy.
Dwelling Coverage
Dwelling coverage typically covers only damage to the structure of your home. This would only include exterior damage, such as your roof or siding, not secondary damage to areas or items inside your home.
Personal Property Coverage
Personal property coverage will usually include structural damage, as well as damages inside your home as a result of external damages. An example of this is water damage to ceilings, walls, or floors due to roof damage.
If you have questions about your policy, contact your insurance agent for a detailed explanation of your coverage.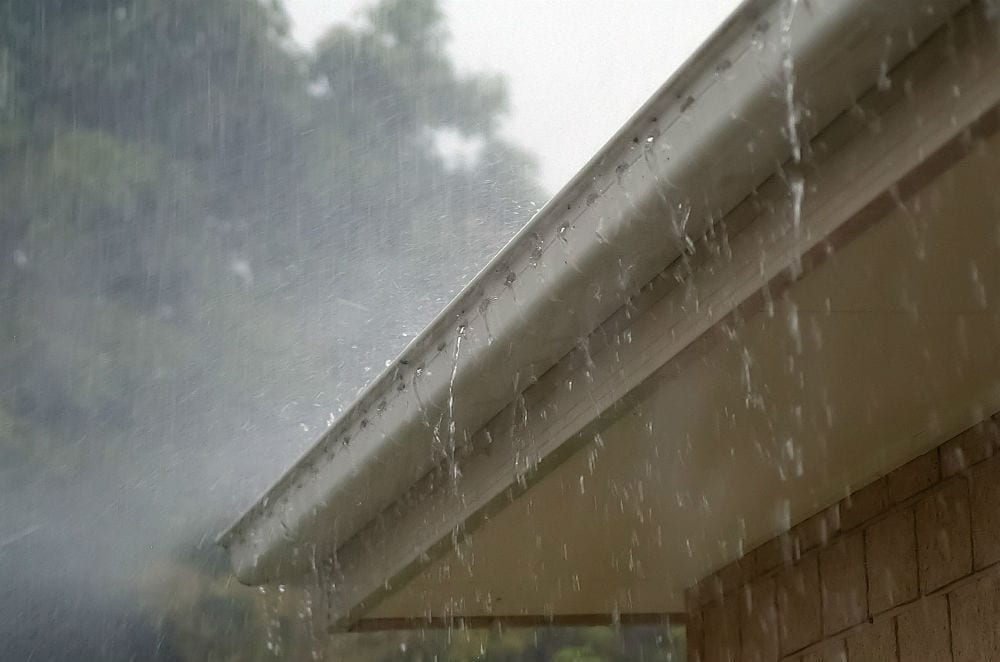 Water Damage
Your homeowners' insurance typically covers water damage from rain and snow storms. While there are exceptions, most insurance policies cover storm damage caused by falling rain. Most water damage is caused by leaky roofs or water coming through siding or walls.
Your policy may also cover damage caused by winter storms. Ice dams can damage roofs and allow moisture in as snow and ice thaws. In many cases, water damage is typically related to wind damage.
Wind Damage
High winds can cause significant damage to your home. Powerful gusts can rip off roofing shingles and siding and damage windows, doors, and other exterior items. Wind damage can also expose the structure of your house to the elements. During a severe rainstorm, this can lead to water damage too.
Most insurance policies cover damage caused by hail or falling trees related to high winds. Some insurance policies cover tornado damage depending on the severity. Review your policy for complete details.
Lightning Strikes
Lightning can cause burns and smoke damage to roofs and siding. Power surges from lightning strikes can damage electronics, appliances, and electrical wiring. They may also cause electrical fires that lead to smoke and soot damage. In rare cases, a lighting strike can even start a fire.
Most homeowners insurance policies do cover damage from lightning strikes, but you should always review the terms of your policy before filing a claim for damage related to lightning.
Common Storm Damage Exclusions
Insurance policies vary widely and there are a number of common coverage exceptions. While you can purchase additional coverage, there is usually at least a 30-day waiting period before new policies go into effect.
Negligence
The most common reason your insurance company will reject your storm damage claim is due to negligence. Your insurance adjuster will look for signs of improper maintenance or wear that could be the cause of the damage. For example, your insurance will not cover roof related water damage if it's clear that your shingles were damaged or worn out prior to the storm. To ensure your storm damage claim isn't denied, keep up with regular maintenance. Repair or replace worn out materials as quickly as possible.
Floods
Most homeowners insurance policies do not cover water damage caused by floods. This includes rising waters from a river or lake, as well as flowing rainwater from torrential downpours. This includes floods that enter your home through plumbing systems, such as sewage backups. Consider adding flood coverage to your policy if you live near a floodplain, river, lake, or another body of water that could cause damage to your home.
Hurricanes and Tropical Storms
Standard insurance policies are unlikely to cover damage caused by hurricanes or tropical storms due to the extreme force of those storms. This includes wind damage, floods, and other damage caused by a hurricane or tropical storm. Hurricane or windstorm policies are available, but they can be extremely expensive. Contact your insurance company for more information.
Earthquakes, Landslides, and Sinkholes
Insurance policies rarely cover damage caused by earthquakes, landslides, and sinkholes because they deal with the land beneath your home. Consider getting separate earthquake insurance if you live in an area prone to severe earthquakes.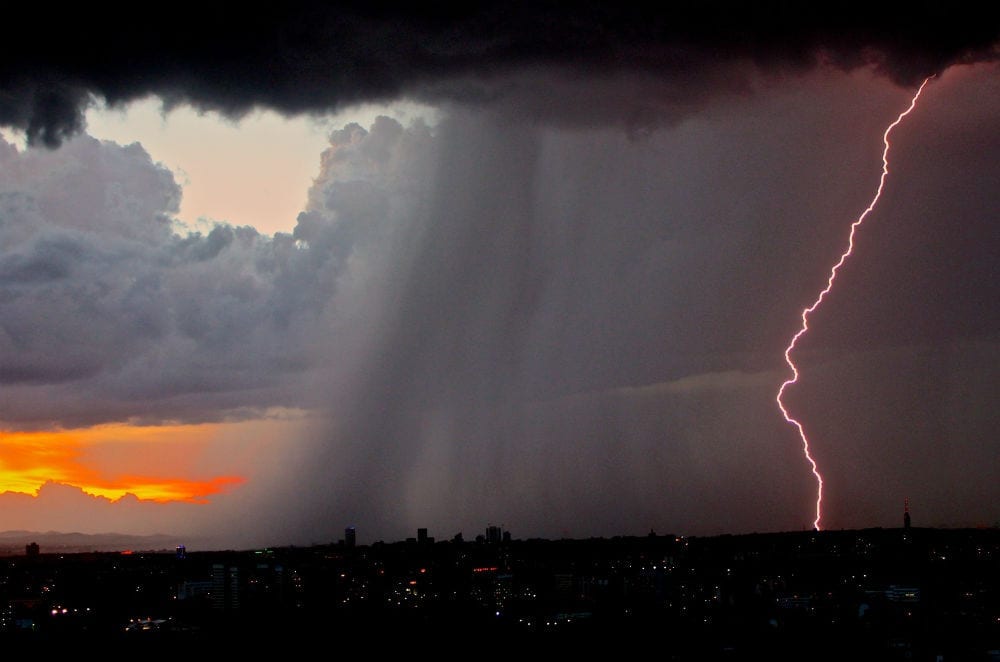 Restoration After Storm Damage
If you have storm damage, you should contact your insurance company quickly to ensure the cover your claim. Once you've contacted your agent, take plenty of photos and video of the damage to ensure you have adequate documentation for your insurance claim.
Depending on the severity of the damage, you may want to call a restoration company first. They will be able to assess the situation and take steps to prevent additional damage. Keep receipts for all expenses, including board up or other measures to prevent further damage.
Insurance claims may move slower than you'd like, but avoid taking further action until your agent or adjuster has approved your claim. Continue to document and update them on damage while they are reviewing your case.
Consider Getting Your Own Estimate
Your insurance company will send out an adjuster to estimate the cost of repairs and recommend you use one of their preferred vendors. While their estimate might be accurate and their contractor will do an adequate job, it's in their best interest to get the job done for the lowest cost possible. Getting your own estimate ensures that your home is properly restored to its original condition for the lowest out of pocket cost.
Water Damage Restoration After Storm Damage
We're the nation's largest network of restoration professionals. If you have water damage after a severe storm, let Restoration Local connect you with a qualified restoration company in your area. Call 1-888-443-3110 now to speak with our on-call water damage restoration company in your area. Our on-call contractors offer 24-hour service, 30-minute response, and a free estimate. You can also choose a water damage contractor from our directory now. We have both major chains and franchises like Belfor, Rainbow International, and ServiceMaster and independent contractors in our list.