Restoration Local® Benefits: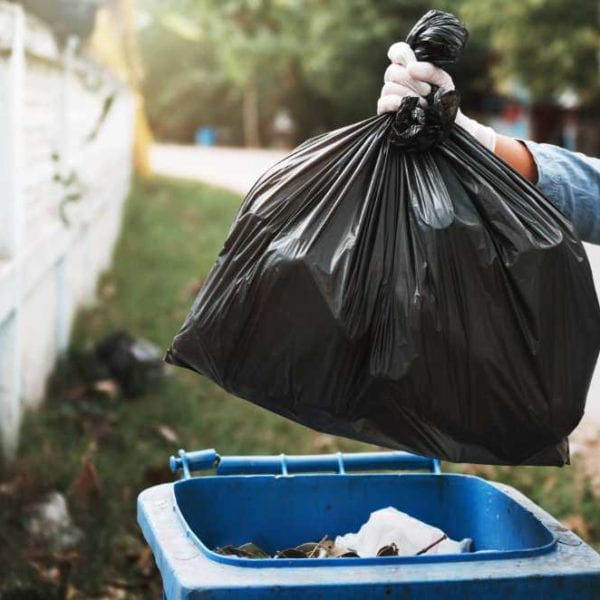 There's arguably nothing worse than a raw sewage backup in your basement. Whether you have a finished basement or it's
The Cost of Mold Removal
Concerns about the cost of mold removal are one of the most common reasons customers avoid mold cleanup. The average cost of mold removal is $16.29 per square foot, with most mold removal jobs ranging from $1,241 to $3,233.
Call
1-888-443-3110
now for a free estimate and 30-minute response time on mold removal from a contractor near you.
How Much Does Mold Removal Cost?
Although price does vary, $1,871.50 is the average cost of mold removal across the country. Most mold removal companies charge between $10 and $25 per square foot to remove mold. Testing, repair, and reconstruction services are additional.
Depending on the size of the area, the cause of the mold, and the materials involved, mold cleanup costs typically range between $1,241 and $3,233. Especially large or complex jobs may cost as much as $6,000 or more.
While you can do your own mold cleanup with a gallon of bleach, remember that you're only killing the surface mold. Unless you repair the source of water first, mold will always return.
Average Mold Removal Costs
| | |
| --- | --- |
| Average Mold Removal Cost Per Square Foot | $16.29 |
| Mold Removal Cost Per Square Foot | $10 – $25 |
| Typical Mold Removal Cost Range | $1,241 – $3,233 |
| Low-to-High Range for Mold Removal Costs | $464 – $5333 |
Average Mold Removal Cost by Square Foot
Across the country, you should expect to pay an average of $16.29 per square foot to clean and remove mold. Other factors that will increase the cost of mold removal include testing and inspection fees, the materials being replaced, and the cost of repairs to stop the water.
Mold Removal Cost Per Square Foot in Our Top Cities
| | | | | | | | |
| --- | --- | --- | --- | --- | --- | --- | --- |
| Anaheim, CA | $16.57 |   | Columbus, OH | $14.26 |   | Philadelphia, PA | $18.96 |
| Atlanta, GA | $16.23 |   | Detroit, MI | $15.41 |   | Phoenix, AZ | $12.98 |
| Baltimore, MD | $15.22 |   | Houston, TX | $20.09 |   | Pittsburgh, PA | $14.48 |
| Boston, MA | $18.87 |   | Kansas City, MO | $13.75 |   | San Diego, CA | $16.06 |
| Buffalo, NY | $15.15 |   | Las Vegas, NV | $14.93 |   | San Jose, CA | $19.12 |
| Charlotte, NC | $16.24 |   | Los Angeles, CA | $17.23 |   | Seattle, WA | $13.27 |
| Chicago, IL | $19.76 |   | Louisville, KY | $13.42 |   | Washington D.C. | $16.88 |
| Cincinnati, OH | $14.08 |   | Memphis, TN | $15.68 |   |   |   |
| Cleveland, OH | $14.22 |   | Minneapolis, MN | $16.76 |   |   |   |
What Determines the Cost of Mold Cleanup?
Cause of the Mold
Mold is always a symptom of a water source. The cost of repairing the cause of the mold will impact the overall price of mold removal. A small leak is less expensive to repair than replacing a water heater.
Size of the Area Affected
The larger the area, the more mold removal will cost. Crawl spaces and unfinished basements are usually less expensive to clean up than full bathrooms and kitchens.
Type of Materials Involved
In most cases, materials contaminated with mold are removed and replaced, although some items can be cleaned. It's less expensive to replace a section of drywall than wall to wall carpeting or kitchen and bathroom cabinets.
Amount of Reconstruction
In addition to removing contaminated materials and disinfecting the surrounding area, it's likely that some amount of reconstruction will be necessary.
Mold Removal Costs by Room
While an on-site estimate is the best way to know how much mold removal costs, here are some average prices to consider depending on the room or material involved. While these numbers are accurate, your actual costs might be lower depending on the damage.
Average Cost for Mold Removal By Room
| | |
| --- | --- |
| Air Ducts | $550 – $2,250 |
| Attic | $1,250 – $3,750 |
| Basement | $500 – $2,750 |
| Bathroom | $450 – $1,250 |
| Crawl Space | $450 – $1,750 |
| HVAC/Heating and Air Conditioning | $2,500 – $9,000 |
| Kitchen | $400 – $5000 |
How Much Does Black Mold Removal Cost?
Although you may expect a significant increase, black mold removal costs the same as any other mold removal. The same goes for any of the other 100,000 species of mold. However, if you need to know the mold is a member of the Stachybotrys or black mold family for a specific reason, expect additional inspection and testing fees.
Do I Need a Mold Inspection or Mold Testing First?
If you can see mold, then an inspection or mold test is not necessary unless there is a legal reason to determine the specific species. The cost of a mold test will vary between $25 and $150 depending on the laboratory and the number of samples taken.
Additionally, the mold inspector will usually charge between $200 and $600 for the visit. However, some states do require an independent mold inspection prior to hiring a mold removal company.
Can I Get an Estimate on Mold Cleanup Costs Over the Phone
As with any restoration service, it's impossible to provide an accurate estimate for mold cleanup costs over the phone. While you may only see a small amount of mold, it might be growing under your carpeting or inside walls. A thorough on-site estimate ensures all of the mold damage is identified and included in the cost of mold cleanup.
Does Insurance Cover Mold Removal Costs?
Your insurance policy will usually cover the cost of mold removal as long as it is the result of a sudden and accidental incident. In most cases, your insurance will cover mold removal costs associated with a burst water pipe, water heater flood, or another sudden water source. Unfortunately, mold removal is usually not covered if it's the result of improper or negligent maintenance, gradual seepage, or groundwater flooding.
Your Location Doesn't Impact the Cost of Mold Cleanup
Customers often incorrectly assume that their location determines the cost of mold cleanup. The truth is, most mold removal contractors use the same estimating software. Whether the mold remediation company is located around the block or in the next city over, their estimates will usually be very close.
Call 1-888-443-3110 Now for a Free Estimate on Mold Cleanup
We're the #1 network of restoration companies, with listings for independent contractors and the most popular brands like Belfor Restoration and Restoration 1. If you need an estimate on the cost of mold removal, choose a mold removal company near your now. To speak with a local mold removal contract, call 1-888-443-3110 now.
Reviews From Satisfied Restoration Local® Customers
L. Milner from Arnold, PA
Restoration Local was very easy to deal with. They were quick to schedule time for my issue. I will definitely work with restoration Local again in the future.
Linda B.
They went beyond what they needed to do. Great company.
D. Cambell from Whidbey Island, WA
The Restoration Local team was so friendly and efficient. Mike was able to get us scheduled and resolve our issues. I will be using Restoration Local again.