Restoration Local® Benefits: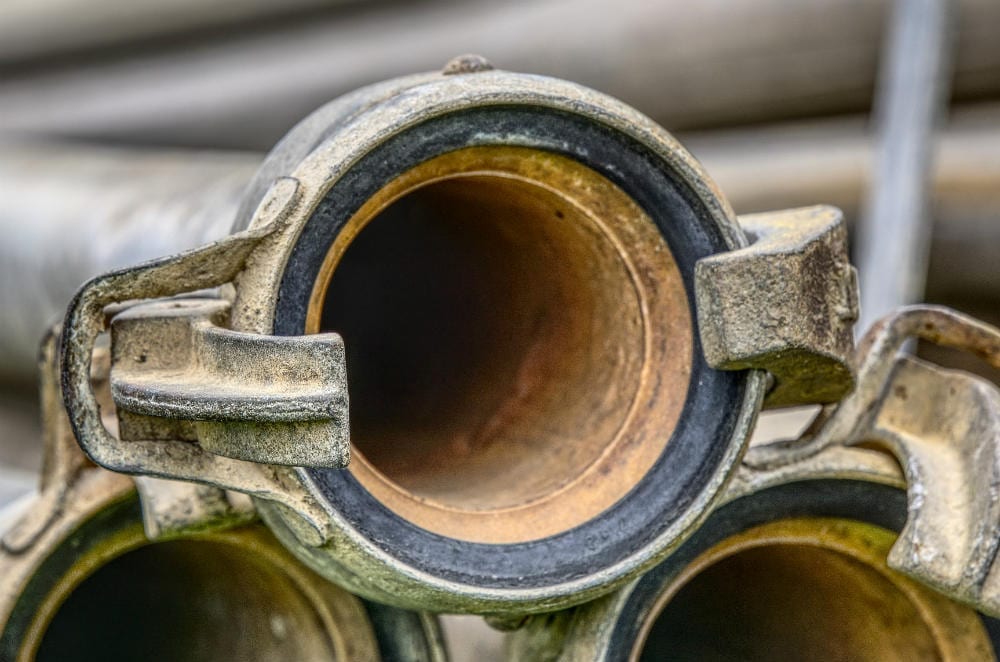 One of the worst things you can experience as a homeowner is a sewer backup. A sewer backup occurs when a blockage prevents wastewater from flowing through the sewer line that connects your home to the municipal sanitary sewers. The obstruction will cause your sewer lines and drain pipes to fill up until it eventually overflows. Like water damage, sewage backups can cause cosmetic and structural damage to your home or business. 
Sewage is likely to contain mold, parasites, viruses, and bacteria that pose a significant health risk to human and pets as well. The most common causes of a sewer backup are clogged sewer pipes, tree roots growing in sewer pipes, cracked or collapsed sewer pipes, sump pumps routed into sewers and problems with municipal sewers.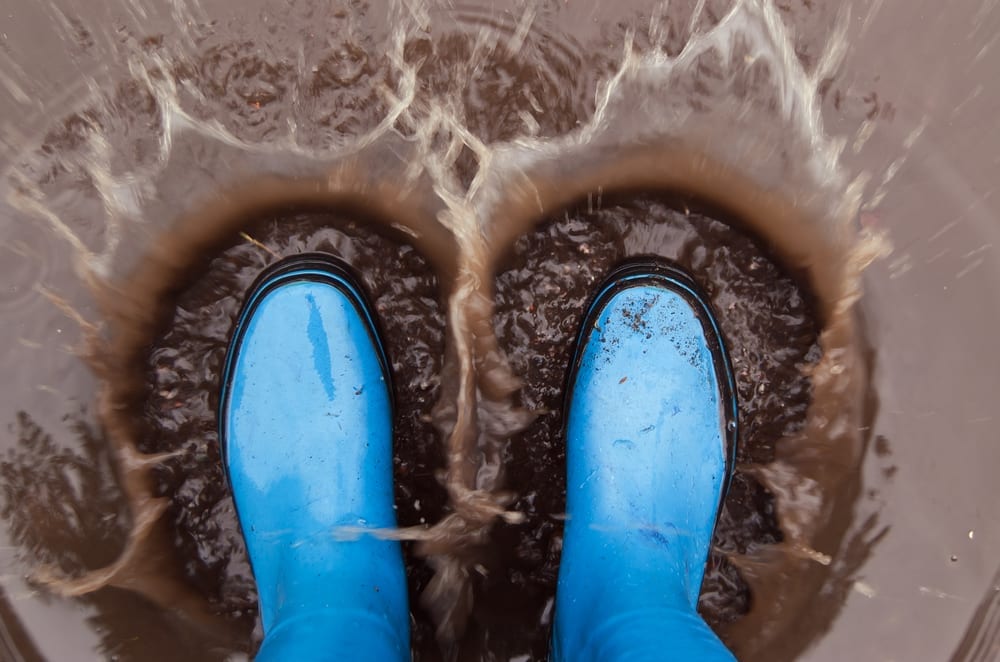 Categories of
Contaminated Water
Water is broken down into three categories based upon the health risks associated with that source. A sewage backup is almost always considered category 3 or black water because it poses a significant health risk to humans and pets.
Category 1 – Clean Water
Clean water does not pose a substantial threat to humans and pets. This includes leaky or broken supply lines and overflowing sinks and bathtubs.
Category 2 – Grey Water
Grey water contains chemical, biological, or physical contaminants that may cause discomfort or sickness in humans and pets. Examples include sump pump failures, overflowing washing machines, leaky or malfunctioning dishwashers, and toilet overflows containing only urine.
Category 3 – Black Water
Black water is grossly unsanitary and contains harmful bacteria and fungi that may cause severe discomfort or sickness in humans and pets. Sewage backups, toilet overflows contain feces, and flood waters from lakes, seas, rivers, streams, or ground surface water are the most common examples. Grey water that is not promptly removed may become black water if allowed to remain stagnant within your home or property.
What is
Sewage Cleanup and Restoration
Let us clean up after a sewage backup, preventing lasting damage and keeping you safe. After an initial assessment and free estimate, our experienced sewage cleanup crews use professional grade equipment to extract sewage and water, then dry out the entire area. We will remove the affected materials, sanitize and disinfect, prevent mold, deodorize, and restore your home or office to its original condition.
Sewage and Water Extraction
After our initial assessment, we remove sewage and water from the affected areas. For larger sewage backups, we will pump out the affected area. For smaller jobs, we may use vacuums to suck up sewage and water. Depending on the specific damage, sewage and water extraction may take place after removal and disposal.
Removal and Disposal
We then inspect the damage and remove materials that cannot be restored. This may include structural materials like plaster, drywall, ceilings, carpeting, and carpet padding as well as personal items contaminated by sewage. Unfortunately, furniture and some personal items may need to be discarded as well.
Dry Out
After disposing of materials that cannot be restored, we use professional grade air movers and dehumidifiers to dry out areas and materials that can be salvaged. We closely monitor our equipment to ensure the fastest drying time possible and to prevent further damage. Dry out may take several days depending on the extent of the damage.
Sanitize, Disinfect, and Deodorize
Once the area is dry, we thoroughly deodorize, sanitize, and disinfect the area to eliminate smells and prevent the growth of bacteria, viruses, parasites, and mold. In addition to structural materials like flooring, walls, and ceiling, we can also sanitize and deodorize materials that were salvageable.
Reconstruction
The final step to sewage cleanup and restoration is rebuilding and restoring the area to the original condition. This may include hanging new drywall, laying new carpeting, and installing new cabinets. It may be necessary to replace damaged appliances or fix structural issues with your property as well.
Why Hire A
Sewage Removal Company?
Sewage contains bacteria, parasites, and mold that pose a significant health risk. The water damage and sewage cleanup companies in our network are trained in the proper cleanup procedures to prevent cross-contamination and properly disinfect the area.
Find a local sewage restoration company in your area now. If you need immediate assistance, call 1-888-443-3110 now to be connected to our on-call water damage restoration and sewage cleanup company for a free, no-obligation estimate.
Local Professionals
Our crews are local, trained professionals with years of training and experience in sewage cleanup and restoration.
Always Free Estimates
Let our experienced professionals assess the damage after a sewage backup and provide a free, no-obligation estimate on restoring your home or business to its original condition.
24-Hour Emergency Service
A sewer backup can happen at any time, so we offer 24-hour emergency services for all types of sewage cleanup and water damage restoration.
30-Minute Response Time
The longer sewage and water sits, the more damage it can do. We provide 30-minute rapid response to keep your family safe, limit the damage, and reduce the cost of repairs.
Licensed and Insured
Our professionals are licensed and insured to ensure you are protected throughout the restoration process.
Professional Equipment and Techniques
Our restoration crews use professional-grade equipment and advanced techniques to restore your home or business.
We Work With Your Insurance Company
Navigating what is covered by insurance can be difficult. We can work with your insurance company to get as much covered as possible.
Common Causes of
Sewage Backups
From storm flooding and backups to malfunctioning drainage systems, there are many causes to a sewage backup. No matter the cause, our local restoration professionals are here to clean up sewage backups and water damage of any size.
Clogged Sewer Lines
A build-up of solid materials in your main sewer line will prevent wastewater from flowing out to the municipal sewers. Clogs are typically caused by a combination of fats, oils, food waste, coffee grounds, hair, toilet paper, flushable wipes, and soap residue.
Tree Roots Growing in Sewer Lines
Tree roots can grow through sewer lines, causing a blockage. Once roots invade your sewer line, they must be cut out. Your sewer pipe may need to be repaired or replaced as well.
Cracked or Collapsed Sewer Lines
Sewer lines are durable, but they will deteriorate and even collapse over time. This can lead to a sewage backup in your yard or even into your home.
Gutters, Downspouts, and Sump Pumps Routed into Sewer Lines
Connecting gutters, downspouts, and sump pumps to sewer lines may cause a sewage backup during heavy rains. Sewer lines are not designed to handle that amount of water and they are likely to temporarily backup when overwhelmed.
Problems with Municipal Sewer Lines
Municipal sewers can also cause a sewage backup for all of these same reasons. While a municipal sewer backup is typically related to heavy rains, clogs and blockages can make the situation even worse.
What to do if You Have a
Sewage Backup
Stop Using the Water and Drains
If you have a sewage backup or have one or more of the common signs of a sewage line problems, avoid running water and flushing the toilet to prevent further damage. Sending more water down your drains will only make the sewer backup worse. If possible, you should shut off your main water supply line.
Avoid Using Drain Cleaners
Unlikely to fix the cause of a sewage backup, drain cleaners are more likely to sit on top of the sewage backup and never get to the problem. Also, the chemicals in most drain cleaners are hazardous. They can poison you and your pets as well as corrode your plumbing fixtures.
Call a Water Damage Restoration Company
Cleaning up sewage by yourself can be dangerous. Sewage contains parasites, bacteria, and viruses that can cause significant health risks, including Hepatitis A, rotavirus, Norwalk virus, E. coli, Salmonella, Leptospira, Cryptosporidium parvum, and Giardia intestinalis.
Effects of a
Sewage Backup
There are a number of effects due to sewage backups. Sewage poses the same risk of cosmetic and structural damage with an added potential for significant health risks. Depending on the category of water involved in the sewage backup, it poses a risk of containing bacterial and viral contaminants, parasites, and mold. The longer you wait to have sewage cleaned up, the greater the risk of these contaminants.
Health Risks, Contamination, and Mold
Due to the nature of sewage, it is likely to contaminate porous materials with dangerous bacteria, viruses, and parasites. Even the fumes from sewage pose a risk. Mold is also more likely to grow after a sewage backup, especially if it's not properly cleaned up.
Cosmetic Damage
Sewage can stain and discolor ceilings, walls, carpeting, and floors, damage furniture and fabrics, weaken drywall and plaster, and tarnish metal surfaces after just a few hours of exposure.
Structural Damage
Depending on the volume of sewage, it can severely weaken or permanently damage structural elements to your property. Drywall and plaster may disintegrate and crumble and wooden studs and subflooring can warp or split.
Damage to Appliances and Electrical Systems
Sewage will also damage to appliances, including washing machines, dryers, hot water tanks, furnaces, dishwashers, and refrigerators, as well as electrical outlets and wiring.
Damage to Personal Items
Sewage can contaminate or even destroy personal possessions like furniture, televisions, personal electronics, books, photographs, musical instruments, and many other items.
Major Insurance Companies Our Network Works With
Signs You May Have a
Problem With Your Sewage Lines
Drains Run Slow or Backs Up
If multiple drains drain slowly or stop up, the issue is likely with your main sewer line.
Water Backs Up Into Other Drains
Water will gurgle in other drains when using a different plumbing fixture.
Smelly or Soggy Yard
An unusually smelly or soggy yard indicated a problem with your main sewer line.
Sewer Cleanout Is Backed Up
The sewer cleanout is a pipe that allows access to the sewer line. Homes built prior to 1978 may not have a sewer cleanout.
It's difficult to predict the cost of sewage cleanup and restoration without seeing the extent of the damage first hand. Common factors that impact cleanup and restoration costs are the:
Source of the sewage
Size of the area affected
Types of materials involved
Difficulty of extracting the sewage and water
Amount of reconstruction necessary
Your insurance policy may cover some or all of the cost for sewage damage, cleanup, and restoration. Call 1-888-443-3110 now for a free, no-obligation estimate on sewage cleanup and restoration.
Rooms Most Likely to be Affected by a
Sewage Backup
Sewage typically affects basements and crawl spaces, as this is typically where sewer lines enter homes and buildings. However, sewage backups may occur in any room with a drain, including kitchens, bathrooms, and laundry rooms.
Basements
Open floor drains in basements pose the biggest risk of a sewage backup, but sewage can back up into any drain in the basement. Drains in basement bathrooms and laundry rooms also pose a significant risk of sewage backups.
Kitchens
Sewage can also backup in kitchen drains, potentially causing significant damage and contaminating cabinets, walls, and flooring with viruses, parasites, and bacteria. Depending on the severity of the backup, sewage may also damage or contaminate kitchen appliances like refrigerators and ovens. Kitchen sewage backups are more likely in properties without basements or when basements have no open drains.
Bathrooms
Sewage can also backup in bathroom sink drains and toilets, potentially causing significant damage and contaminating cabinets, walls, and flooring with viruses, parasites, and bacteria. Bathroom sewage backups are more likely in properties without basements or when basements have no open drains.
Crawl Spaces
Sewage may also back up into crawl spaces as well. Due to limited access and confined spaces, sewage cleanup and restoration poses an additional challenge.
Laundry Rooms
Laundry rooms, especially those located in the basement, are also prone to sewage backups. Typically the backup occurs in the utility sink, but in rare cases, it may back up into your washing machine as well.
Call Now for Sewage Cleanup and
Restoration Services
Whether caused by heavy rains or a sewer line clog, our local sewage cleanup professionals are here to help after a sewage backup. No matter the cause of your sewage or water-related emergency, our team will clean it up.
We provide both residential and commercial sewage cleanup and restoration and are ready to help no matter how large or small the job. We are a full-service sewage and water damage cleanup and restoration service company with years of experience.
Call 1-888-443-3110 now for a free, no-obligation estimate. We always offer 24-hour emergency service and a 30-minute response time. Let our compassionate and dependable restoration specialist give you peace of mind in an emergency.
Reviews From Satisfied Restoration Local® Customers
L. Milner from Arnold, PA
Restoration Local was very easy to deal with. They were quick to schedule time for my issue. I will definitely work with restoration Local again in the future.
Linda B.
They went beyond what they needed to do. Great company.
D. Cambell from Whidbey Island, WA
The Restoration Local team was so friendly and efficient. Mike was able to get us scheduled and resolve our issues. I will be using Restoration Local again.
Sewage and Water Damage
Articles and Resources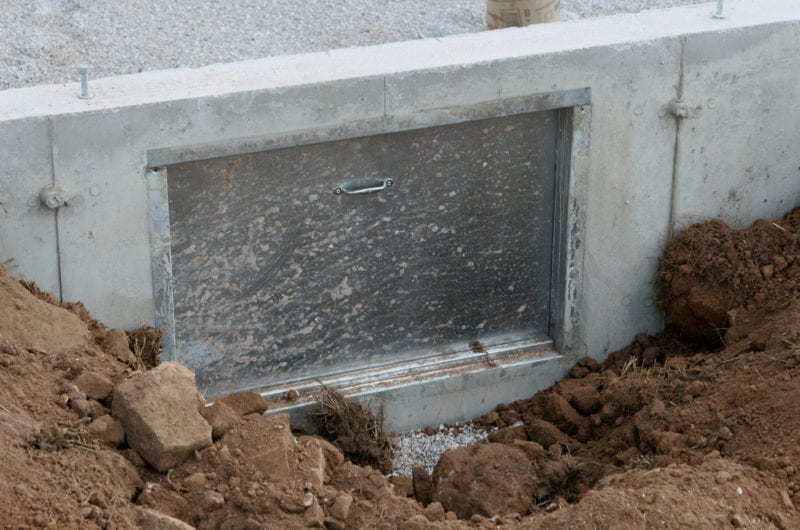 Water Damage
Your crawl space is the foundation of your home. Water in your crawl space will weaken the foundation and cause wood beams to rot. Unfortunately, it's also one of the hardest places in your home to clean up water damage. It's often a cramped and confined, which makes removing water
Read More »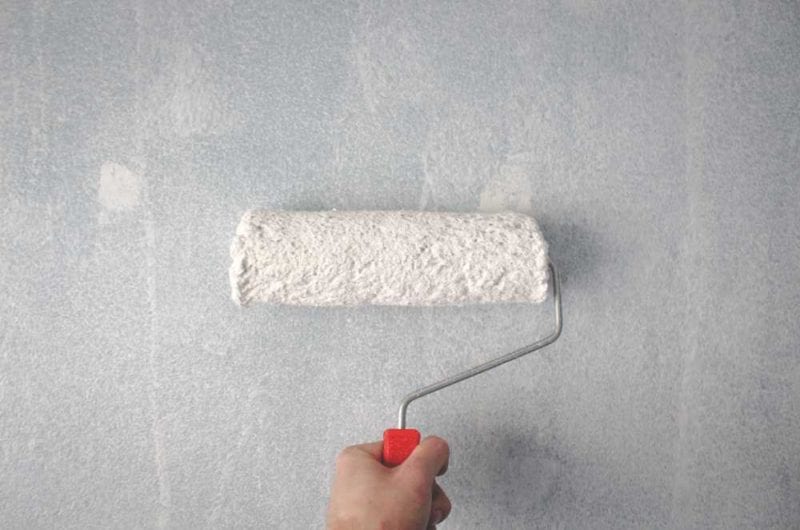 Water Damage
Small water leaks will leave yellowish-brown water stains on walls and ceilings. Once you repair the cause of the leak, you still need to address the stain itself. Our guide looks at how to cover water stains on walls as well as the best way to repair wall cracks from
Read More »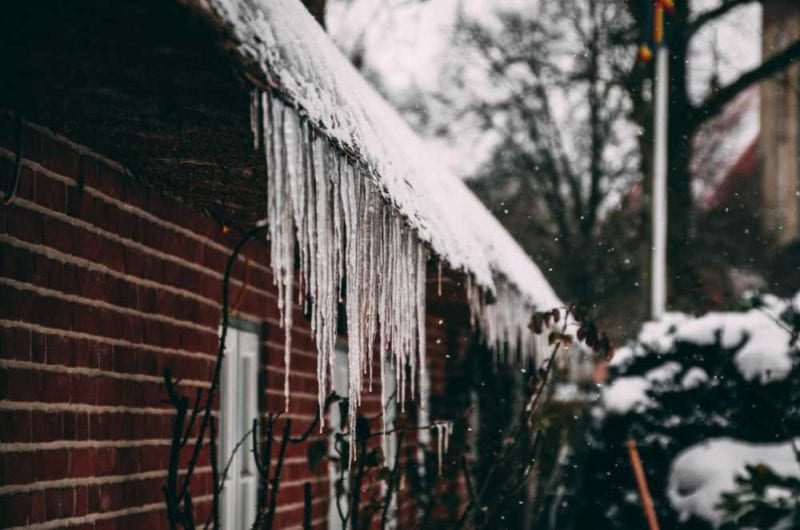 Water Damage
Ice dams are common on roofs during the winter. As snow and ice melt and then freeze, water can work its way into your home through shingles on your roof. This can cause slow leaks or even major damage depending on how fast the snow melts. We look at how
Read More »