Water Damage Restoration Companies. How Do You Choose?
Okay, so your home has been overrun by a sudden flood, the entire lower level is trashed, and there is no possible way you can simply move back in and soak up the problem with a mop and a couple of towels.  The level of damage left behind can only be described as disastrous, and you're wondering if your home will ever be the same again.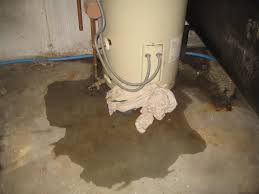 This is the point where you recognize that you need professional help.  The good news is that there are numerous water damage restoration companies in virtually every community.  The bad news is that there are numerous water damage restoration companies in virtually every community.  Most people react out of panic following a water damage problem, usually calling the first listing in the phone book (does anybody still actually use those?) or clicking on the first result that shows up on an internet search.  Unfortunately, without doing some proper research, you may easily end up with a problem that is even worse than it was before.
Because of the lack of regulation over the industry, anybody can claim they are in the business and offer water damage restoration services.  What you should ideally look for are those water damage restoration companies that fit a given set of criteria in order to make sure you aren't hiring some fly by night or other second rate operation.
Trust. Look for Certifications
For starters, always look for an industry seal, such as the Clean Trust (IICRC) or Restoration Industry Association (RIA).  Industry certification demonstrates that the company you are considering has taken the time, expended the effort, and committed the finances required to have their personnel properly educated and trained by industry leaders in all areas of water damage restoration.  The self regulating industry standard bearers also provide continuing education, allowing restoration companies to stay abreast of the latest in procedures and equipment.
Among the services offered will be water extraction, drying, mold removal, fire restoration, as well as structural repair and restoration.
Certified companies will also be available 24/7, and offer same day emergency service.  Good water restoration companies realize that timing is everything following water damage, and that it is important that the problem be properly cleaned up and dried out as soon as possible in order to avoid serious long term problems.   A technician can be at your door within an hour or so of your phone call, ready to assess your problem and begin the water damage restoration process.  All work is 100% guaranteed.
If you have water damage from a burst pipe, flooding or any other source, call Restoration Local 24/7 at 1-888-443-3110 for a free estimate!
Don't settle for the first thing you find.  Your home and property deserve the best possible treatment.  Contact the industry professionals at Restoration Local today.