Lightning Damage Restoration
Restoration Local® Benefits: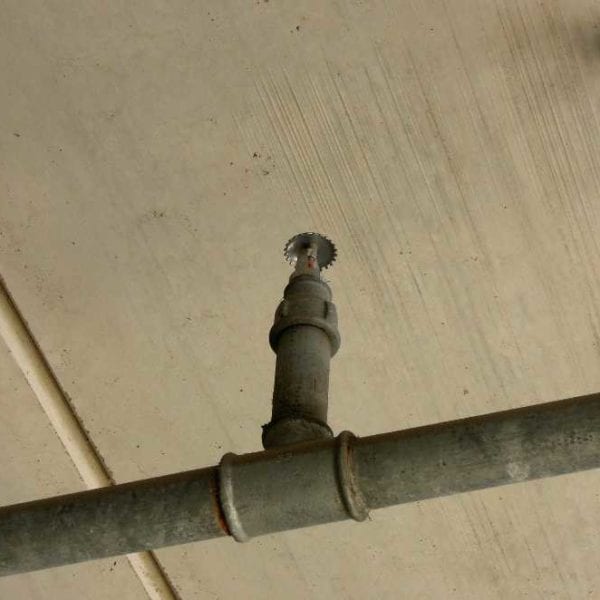 Fire sprinklers are often required in hotels, apartment buildings, and other commercial structures. Whether your fire sprinklers go off to
Lightning Damage Restoration
Lighting strikes to or near your home have the potential to cause fire and smoke damage. They can also cause trees to fall, leading to damage that allows water into your property. We provide fire and smoke damage restoration, water damage restoration, and mold removal services for damage caused by lightning.Restoration Local don't just restore your home or business, we restore your life. As the #1 network of restoration companies in the nation, we have listings for fire damage companies in your area. 
Select a local fire restoration contractor
 now. For immediate service, call 
1-888-443-3110
 to speak with the on-call company nearest you.
Call 1-888-443-3110 Now to Speak to a Local Storm Damage Restoration Company
The Largest Network of Restoration Contractors
Licensed and Certified
Trained and Experienced
Free No-Obligation Estimate
24-Hour Emergency Service
30-Minute Response Time
What is Lightning
Lightning is an electrostatic discharge that occurs during a thunderstorm. A discharge within a single cloud or between two clouds is called a flash. If lightning hits the ground, it's called a strike.
3 Common Dangers of Lightning Striking Your House
Fire: A lightning strike can start a fire on the roof or in your attic and may also cause an electrical fire if it reaches the wiring in your home. A roof or electrical fire can produce a large amount of fire and smoke damage throughout your home.
Power Surge: Another concern of a lightning strike is that it may cause a surge through electrical wiring and systems. This could damage electronics and appliances or even cause sparks that start a fire or produce smoke.
Shockwave: The intensity of the lightning strike can produce a powerful shockwave that damage concrete, brick, cinder block, plaster and stone and even break glass or crack your foundation.
The Danger of Lightning Striking Trees
Lightning strikes to trees and other vegetation can cause fire and smoke damage and even start wildfires. In addition to the risk of fire spreading to your house, the shockwave from a lightning strike can break branches or even knock over the entire tree. This can damage roofs siding and may lead to water damage during severe rainstorms.
Types of Smoke and Fire Damage Restoration Local Repairs
Restoration Local's network of experienced restoration professionals provide fire and smoke damage restoration, water damage restoration, and mold removal services for damage caused by lightning strikes. We remove and restore fire-damaged materials, including drywall, cabinets, ceilings, and floors and cleanup of smoke and soot.Because smoke and soot can travel much further than flames, they can stain both the outside and inside of your property, as well as get into the air ducts. Smoke and soot can stain items within your properly and cause smokey odors. We offer complete smoke and soot removal, as well as odor elimination.If you have water damage from firefighting efforts or from water leaking through exterior damage associated with a lightning strike, our water damage specials can extract the water and dry out the affected area. If water sat for an extended period, mold may also be an issue. Our restoration specialists can mitigate mold and prevent it from returning as well.
How Much Does Fire, Smoke, and Water Damage Restoration Caused By a Lightning Strike Cost
Estimating the cost of restoration after a lightning strike fire is difficult without seeing the damage first hand. Every situation is unique and smoke and soot can travel much further than flames. The price of restoration depends on the amount of damage and whether there is water damage from firefighting efforts. Our fire and smoke damage restoration contractors offer a free, no-obligation estimate.
Will My Homeowners Insurance Cover Damage from Lightning
Most insurance policies cover damages caused by sudden and accidental events, however, there may be some limitations. Review your policy for complete details. If you have smoke or fire damage from a lightning strike, our restoration professionals will call your insurance with you to ensure you don't say the wrong thing that may result in your claim being denied.
Find Fire Damage Restoration Contractor Near You
Restoration Local will connect you with a local fire damage restoration contractor after a fire from a lightning strike. 
Find a local fire damage restoration company
 now. We're the largest network of restoration companies, so you can choose from independent contractors as well as many popular franchises like 
Bio-One
, 
Restoration 1
, and 
Steamatic
. For emergency response, call 
1-888-443-3110
 to speak with the on-call fire damage company in your area. They are available for a free estimate 24-hours a day.
Other Storm Damage Restoration Services
Reviews From Satisfied Restoration Local® Customers
L. Milner from Arnold, PA
Restoration Local was very easy to deal with. They were quick to schedule time for my issue. I will definitely work with restoration Local again in the future.
Linda B.
They went beyond what they needed to do. Great company.
D. Cambell from Whidbey Island, WA
The Restoration Local team was so friendly and efficient. Mike was able to get us scheduled and resolve our issues. I will be using Restoration Local again.