Tsunami Damage Restoration
Restoration Local® Benefits: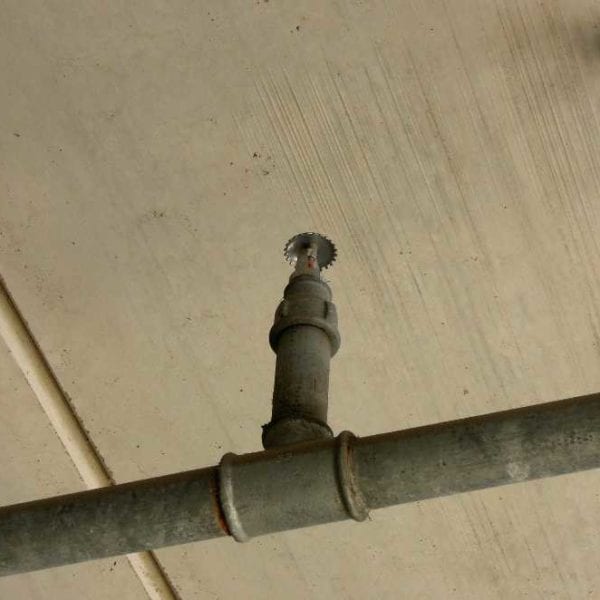 Fire sprinklers are often required in hotels, apartment buildings, and other commercial structures. Whether your fire sprinklers go off to
Tsunami Damage Restoration
Tsunami can cause extensive flooding, structural damage, and even loss of life. A rapid moving tsunami often leaves little time to prepare, causing significant flooding to homes and businesses along ocean coasts. Tsunami waters are likely to carry sewage, mold, and bacteria as well. We provide water damage restoration and mold removal services for damage caused by a tsunami.Restoration Local will connect you with a local water damage company after a flood or tsunami. With the largest directory of restoration contractors, you can easily 
find a water damage company
 in your area. For immediate service, call 
1-888-443-3110
 to speak with our on-call contractor in your area. They offer 24-hour service and will provide a free estimate.
 Call 1-888-443-3110 Now to Speak to a Local Storm Damage Restoration Company
The Largest Network of Restoration Contractors
Licensed and Certified
Trained and Experienced
Free No-Obligation Estimate
24-Hour Emergency Service
30-Minute Response Time
What is a Tsunami
Tsunami are powerful ocean waves caused by a large earthquake or landslide near or under the ocean. They look more like a fast-moving tide than a wave and can persist for many hours. Tsunami can be as long as 60 miles (100 km), may travel at 500 mph (800 kph), and are likely to move 5 to 10 miles (8 to 6 km) inland.While the term tidal wave was once used interchangeably with tsunami, they are actually different as they are not caused by tides. They are also different from regular ocean waves, as they are not created by wind or storms.
Health Risks of Tsunami
The biggest health risk associated with tsunami is the loss of life. Their extremely power waves can drown you easily or even pull you out to see. You should always seek high ground if a tsunami warning is issued.Tsunami is also likely to contain sewage, mold, bacteria, viruses, or parasites that may contaminate buildings and homes after a tsunami-related flood. Standing water, in or outside a building, also become a breeding ground for mold and bacteria after a tsunami.You should avoid contact with standing flood water, especially if you have open wounds or other health issues. Due to the risk of contamination, some materials may not be salvageable during restoration.
Areas With the Greatest Risk of Tsunami
While tsunami are uncommon throughout most of the United States, they do still occur. Hawaii and Alaska are most prone to tsunami activity, due to underwater earthquake activity. Aside from that, any coastal area may experience a tsunami.
Types of Tsunami Flood Damage Restoration Local Repairs
The Restoration Local network has water damage and mold removal specialists in your area that are experienced in repairing all types of tsunami flood damage. This includes extracting water, removing damaged materials, drying out salvageable items, and restoring the space to its original condition. Additionally, they will deodorize and disinfect to prevent odors or mold from developing over time.
How Much Does Tsunami Damage Restoration Cost
No two situations are the same, so it's difficult to predict the cost of water damage restoration or mold removal after a tsunami. The price will vary based on the amount of damage, how long the water sat, and if there is mold. We offer a free assessment and no-obligation estimate for all tsunami damage and flood restoration.
Will My Homeowners Insurance Cover Damage from Tsunami
Unfortunately, most policies do not cover flood or tsunami damage. Review your policy and contact your agent for complete details. Separate tsunami coverage may be available. If you live in an area prone to flooding or if you've had a tsunami before, contact your insurance company for more information. Federal assistance may be available after severe storms.
Find a Flood Damage Restoration Contractor Near You
If you have water damage after a tsunami or a flood, let Restoration Local connect you with a water damage contractor in your area. Our directory includes both independent company and many popular franchises like 
Belfor
, 
Rainbow International
, and 
Stanley Steemer
. 
Choose a water damage contractor
 near you or call 
1-888-443-3110
now for emergency service. Our on-call water damage contractors provide 24-hour service, 30-minute response, and a free, no-obligation estimate.
Other Storm Damage Restoration Services
Reviews From Satisfied Restoration Local® Customers
L. Milner from Arnold, PA
Restoration Local was very easy to deal with. They were quick to schedule time for my issue. I will definitely work with restoration Local again in the future.
Linda B.
They went beyond what they needed to do. Great company.
D. Cambell from Whidbey Island, WA
The Restoration Local team was so friendly and efficient. Mike was able to get us scheduled and resolve our issues. I will be using Restoration Local again.