THE COST OF FIRE DAMAGE RESTORATION
Restoration Local® Benefits: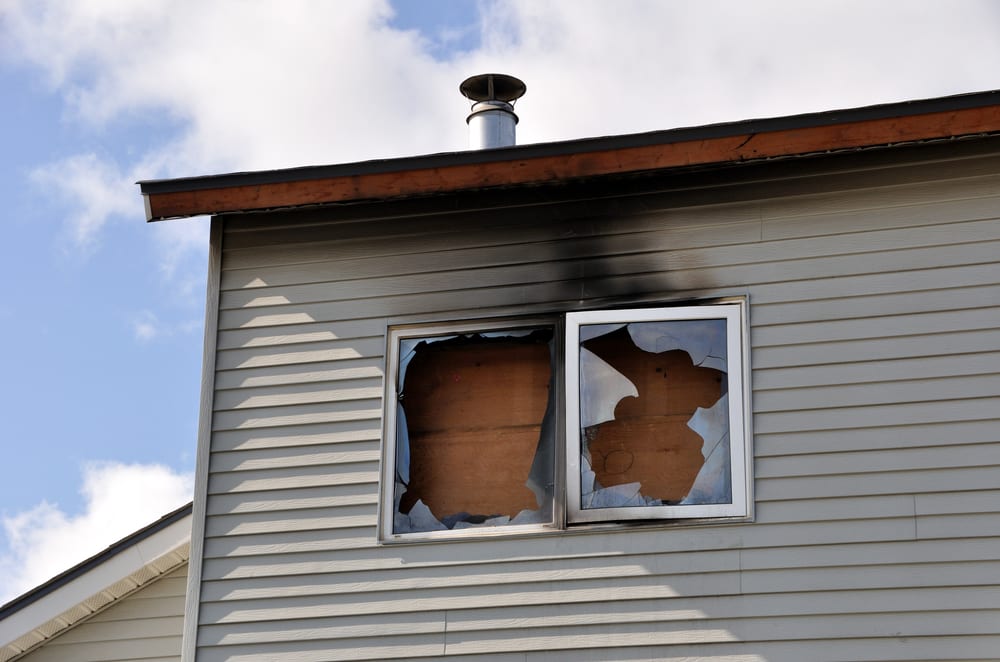 The Cost Of
Fire Damage Restoration
One of the most common questions in the aftermath of a fire is "how much will fire damage repairs cost?" While this is a reasonable question, it's virtually impossible to provide accurate fire damage restoration estimates over the phone. Even giving a basic range of fire damage repair costs can be wildly inaccurate. In fact, most fire restoration companies will not offer pricing over the phone. However, any reputable fire restoration company will offer a free, no obligation in-home estimate. This allows them to visually inspect the damage, assess what needs to be cleaned and repaired, and list what will need to be replaced.
Estimating The Cost Of
Fire Damage Restoration
The national average for fire damage restoration is $12,600, but the cost may range anywhere from $3,200 to $27,000 depending on the extent of the damage and other factors. In situations involving significant or whole-house losses, the price could be well above $100,000.
Again, these are rough fire damage restoration estimates. Your insurance may also cover some or all of the cost of fire damage cleanup. Review your insurance policy and contact your insurance agent for more information on filling a fire damage claim.
Water Removal Costs
Unfortunately, water damage is common when firefighters use fire hoses to extinguish fires. The water can soak into floors, walls, ceilings, cabinets, and other items, causing stains or even extensive damage. The longer the area remains wet, the great the chance of damage. There is also a risk of mold as well. Depending on the amount of water damage, expect anywhere from $800 to $4,300 to extract the wall and prevent mold. The cost is typically lower if the damage was caused by chemical fire extinguishers.
Soot Removal Costs
Soot is the byproduct of the incomplete combustion of organic substances. Depending on the exact materials that caught on fire, soot may be a dry, powdery dust or a slick, oily grime. Soot is highly acidic and can stain carpeting, walls, ceilings, furniture, and fabrics if not cleaned up. The cost of soot damage removal will increase the longer you delay cleanup. Soot removal costs typically range from $1,800 to $6,400, depending on the extent of fire damage.
Smoke Removal Costs
If soot is the visual stain caused by a fire, smoke is odor. Much like soot,
smoke damage
can increase the longer it is left untreated. While most common in bedding, clothing, carpeting, and upholstery, smoke odors will penetrate any porous material. Depending on the amount of smoke produced by the fire, it may soak into walls and cabinets. Smoke removal costs range from $200 to $1400 and vary by the method used.
Fire Reconstruction Costs
In addition to cleaning smoke and soot damage after a fire, reconstruction may also be necessary. This typically includes repairing damage caused by flames, such as refinishing or replacing wood cabinets or install new carpeting or drywall. Hanging new drywall and painting may cost as low as $200, but replacing kitchen cabinets may cost $5000 or more.
Factors That Impact the Cost of
Fire Damage Restoration
These are the key factors that go into determining the cost of fire damage restoration. However, every situation is unique and different factors may apply.
Cause of the Fire: Fire damage repair costs will vary depending on the source of the fire. A cooking oil fire is usually less expensive to repair than a furnace fire.
Size of the Area Affected: The size of the area impacted directly relates to fire damage repair costs. Fire and smoke damage throughout our entire property will obviously cost more than smoke and soot removal in a small bathroom.
Length of Time: The longer that smoke and soot is left untreated, the more expensive the cost of restoration. The same applies if there is water damage or mold.
Type of Materials Involved: From carpeting to drywall to hardwoods, the type of materials involved will impact fire damage restoration estimates.
5. Level of Accessibility: Areas that are more difficult to access typically cost more to restore after a fire than open spaces.
If Water Restoration is Necessary: Water damage from firefighting efforts will also increase the cost.
If Mold Removal is Necessary: If there is mold as a result of the water damage, the cost of fire cleanup will also be higher.
Amount of Reconstruction: Sanding and refinishing floors and painting stained drywall will be less expensive than needing to install all new materials. You may also decide to remodel a fire damaged space as well.
Getting the Best Price on
Fire Damage Restoration Services
Everyone wants the lowest price for fire restoration, but most companies use the same cost estimating software. While you should ask questions and feel comfortable with the fire damage restoration company you choose, expect most fire damage restoration estimates to fall within a pretty tight range.
The best way to get the lowest price is to act quickly after a fire to limit the extent of the damage. As the largest network of fire damage restoration companies, Restoration Local will connect you with a fire contractor quickly.
Major Insurance Companies Our Network Works With
Why Location isn't a Factor in
Fire Damage Repair Costs
A common misconception about the cost of fire restoration services that a closer company will offer the best price. However, most fire damage restoration companies don't factor location into their estimates. In some rare cases, they may charge a trip fee but it's usually a standard cost. The on-call fire restoration companies in the Restoration Local network are always local companies within an hour radius of your property and they never charge a trip fee for fire damage services.
Document
Damaged Property
Most people are devastated by a fire and only want to get their life back to normal. Often times people try to clean things up or move things around before documenting damage of a fire. Before you make any changes to your home you should do two things. First, call your insurance company and then take detailed documents of the damages.
One of the best ways to document the damages to your home is to take excessive pictures of every part of your home affected by the fire. If you lost your camera in the fire you can go out and buy a cheap disposable camera to take the pictures. We also advise taking written notes while you go through your home taking pictures of the fire damages. This way if your memory becomes clouded after the event you will have a first-hand account of the extent of the damages.
Contact Your
Insurance Company
Often times damages can be documented on your own while waiting for your insurance agent to come to assess the damages of the property. An insurance agent will be able to give you a good estimate on how much it will cost to repair your home back to its original state. This includes rebuilding walls, structural damage and even smoke damage.One thing that is important to take note of is the possessions lost in the fire. People often forget to take the time to write down damaged possessions. This caused them to lose out on this money when filing their insurance claim. When working with your insurance agent it is important to remember that they are there to help you and to bring up any questions or concerns that you may have at the time. In taking these steps to appropriately estimate the extent of fire damage to your property you will be on your way to getting your life back to normal.
Start the Fire Damage
Restoration Process Now
As the largest network of restoration contractors, Restoration Local will help connect you with a local fire damage restoration company in your area. Our on-call smoke and fire damage restorations contractors offer 24-hour emergency service, 30-minute response, and a free, no-obligation estimate. Call find a fire restoration company near you now.
Call Now For Smoke and
Fire Damage Restoration Services
Whether you have a small kitchen grease fire or a catastrophic structure fire, our local smoke and fire damage restoration professionals are here to help. No matter the cause of your fire or smoke-related emergency, our team will clean it up.
From residential smoke damage restoration to commercial fire damage mitigation, we are ready to help no matter how large or small the job. We are a full-service fire damage restoration and smoke cleanup service company with years of experience.
Call 1-888-443-3110 now for a free, no-obligation estimate. We always offer 24-hour emergency service and 30-minute response time. Let our compassionate and dependable restoration specialists give you peace of mind in an emergency.
Reviews From Satisfied Restoration Local® Customers
L. Milner from Arnold, PA
Restoration Local was very easy to deal with. They were quick to schedule time for my issue. I will definitely work with restoration Local again in the future.
Linda B.
They went beyond what they needed to do. Great company.
D. Cambell from Whidbey Island, WA
The Restoration Local team was so friendly and efficient. Mike was able to get us scheduled and resolve our issues. I will be using Restoration Local again.
Fire Damage
Articles and Resources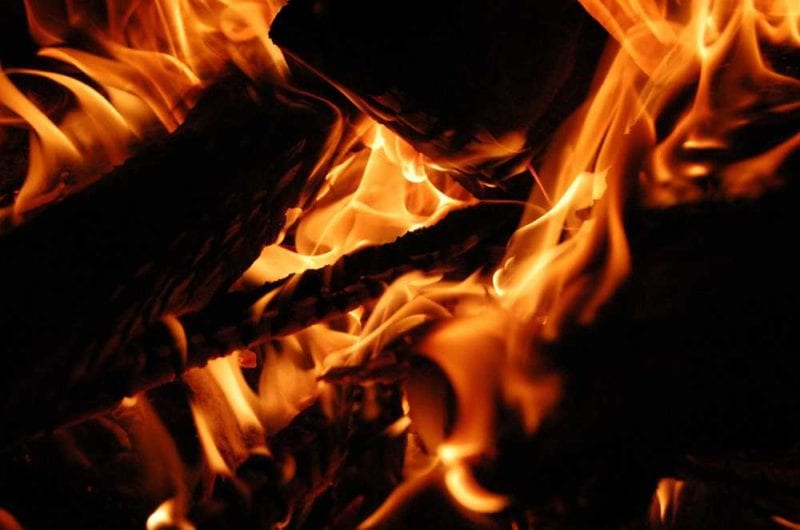 Fire Damage
Even a small kitchen fire can cause major smoke and soot damage. While you want to salvage as many items as possible there are several things you should throw away after a fire. From food to clothing, we look at what to throw away after a fire, plus items that
Read More »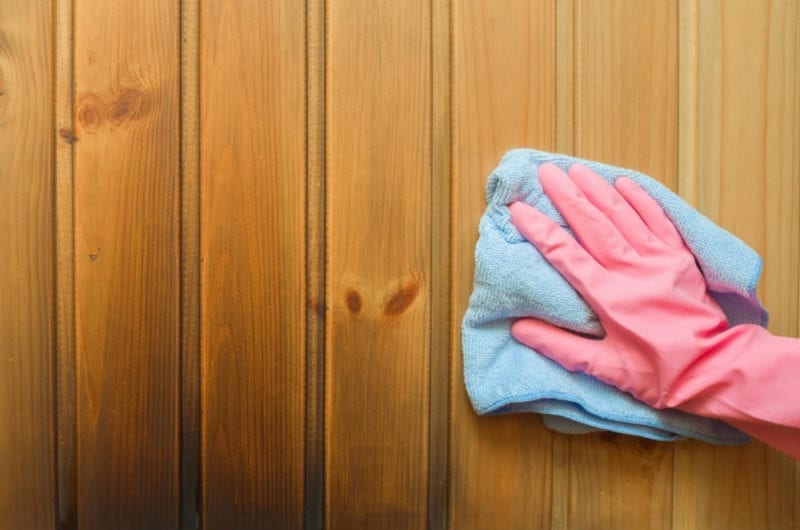 Fire Damage
Even a small fire can produce a significant amount of smoke and soot. Not only does smoke and soot travel further than flames, but they cling to walls, ceilings, furniture, cabinets, and almost any surface. Soot is acidic, so it will leave thick black stains on almost any surface. Removing
Read More »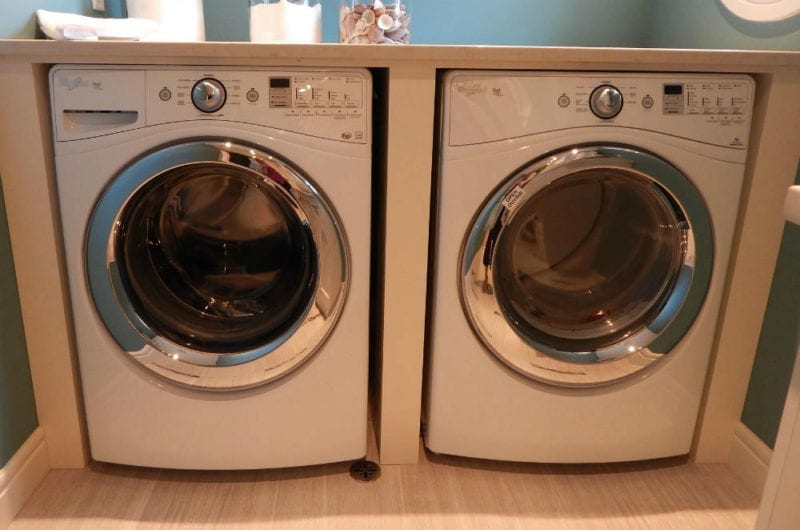 Fire Damage
While most of us use our clothes dryers at least once a week, we rarely think about their potential to start a fire. According to a recent U.S. Consumer Product Safety Commission Residential Fire Loss Report, there are more than 5,100 clothes dryer fires annually. Although faulty appliances are sometimes
Read More »