RELIGIOUS AND CHURCH DAMAGE RESTORATION
Restoration Local® Benefits: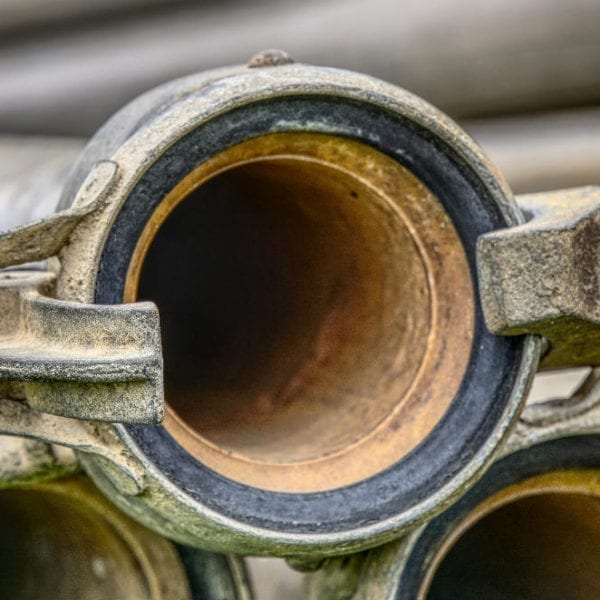 Water mains are the pipes that supply water throughout your city. They often run underground and even under roads. While
RELIGIOUS AND CHURCH DAMAGE RESTORATION
Fire damage or water damage in churches and other religious facilities can result in the destruction of worship halls and the religious materials inside. As the largest network of commercial restoration companies, Restoration Local will help restore your place of worship after any cause of damage.From water damage and sewage backups to smoke, soot, or mold, Restoration Local will connect you with an experienced, qualified restoration company in your area. The contractors in our network have the equipment necessary to resolve the situation, prevent further damage, and restore your space to its original condition.Let Restoration Local give you peace of mind in an emergency.
Find a local restoration company now
to clean up your church or religious building if you have water damage, fire damage, or a mold problem.For immediate service, call
1-888-443-3110
 now to speak with our on-call restoration contractors. They always offer 24-hour emergency services, 30-minute response time, and a free, no-obligation estimate on fire, mold, water, and biohazard services.Restoration Local offers complete restoration services for:
Churches
Mosques
Synagogues
Temples
Meeting Halls
Ministries
Religious Centers
Recreation Centers
Halls and Rental Facilities
Religious Schools and Classrooms
Religious Living Quarters
Find a local restoration company
near you now or call
1-888-443-3110
 to speak with our on-call emergency response contractor now. Our on-call restoration contractors offer 24-hour service, 30-minute response, and a free estimate on all services.
Why Religious Buildings Are Prone to Damage
Religious buildings like churches, mosques, synagogues, and temples are prone to water damage, fire damage, and mold problems because they are often empty for extended periods. While most sanctuaries are open during the day, they are often unoccupied except during periods of worship.Any damage that occurs between those services is likely to go unnoticed. Even if full- or part-time staff are in the property, it's likely that the main chapel or sanctuary hall will be mostly empty. The same goes for community halls, recreation centers, and other religious facilities on the property.
Religious and Church Damage Due to Accidents
The majority of the damage in churches and religious facilities are caused by accidents. Plumbing leaks, burst water pipes, and out of control candles are likely to cause extensive damage throughout the worship hall and other areas of a religious building.
Religious and Church Damage Due to Vandalism
Unfortunately, cultural and religious facilities also have a higher instance of vandalism. This can result in fire damage due to arson and water damage and mold due to other acts of vandalism.
Commercial Restoration For Religious Buildings
The restoration process varies depending on the type of damage, but these general steps apply in most cases.
Water Extraction and Dry Out
– Identify the source of the water, extract standing water, and dry out affected materials
Clean or Remove Damaged Materials
– Clean smoke, soot, or mold and properly dispose of damaged building materials.
Deodorize and Disinfect
– Treat the affected area against smells, mold, and bacteria that can develop over time.
Rebuild and Restore
– Rebuild and restore your building to its original condition as necessary.
Water Damage in Churches and Religious Buildings
Water is a powerful solvent that can damage many materials, including wood, carpeting, drywall, and plaster. Whether caused by plumbing issues, a leaky roof, or a burst pipe, water can cause extensive damage throughout your property. The longer the water sits, the more damage it can cause. The category of the water involved also impacts the damage, with sewage causing more extensive damage than clean water.
Fire Damages in Churches and Religious Buildings
Most churches and religious facilities use candles and incense as a part of their ceremonies and rituals. While these items are usually safe, there is always the potential for an accident. Additionally, many modern religious facilities use microphones, speakers, and other items that require extensive wiring and electricity that may result in an electrical fire.
Mold in Churches and Religious Buildings
Mold is a symptom of a persistent source of water. When organic materials like books, wood, plaster, and drywall get wet, they can become a breeding ground for mold. As long as the moisture remains, the mold will continue to thrive. Over time, it can stain and damage items or even cause structural issues. Mold can also cause allergic reactions and other health symptoms, especially in young children and the elderly.
Restoration Services for Churches and Religious Facilities
As the largest network of restoration companies, Restoration Local makes it easy to locate a local commercial restoration company for your church or religious building.
Find a restoration company
near you now or call
1-888-443-3110
 for emergency services. We have major franchises and chains like
AdvantaClean
,
Rainbow International
, and
Steamatic
in our directory as well as independent restoration companies. Our on-call emergency service contractors are available 24-hours and offer 30-minute response time and a free, no-obligation estimate.
Reviews From Satisfied Restoration Local® Customers
L. Milner from Arnold, PA
Restoration Local was very easy to deal with. They were quick to schedule time for my issue. I will definitely work with restoration Local again in the future.
Linda B.
They went beyond what they needed to do. Great company.
D. Cambell from Whidbey Island, WA
The Restoration Local team was so friendly and efficient. Mike was able to get us scheduled and resolve our issues. I will be using Restoration Local again.