EDUCATION AND SCHOOL DAMAGE RESTORATION
Restoration Local® Benefits: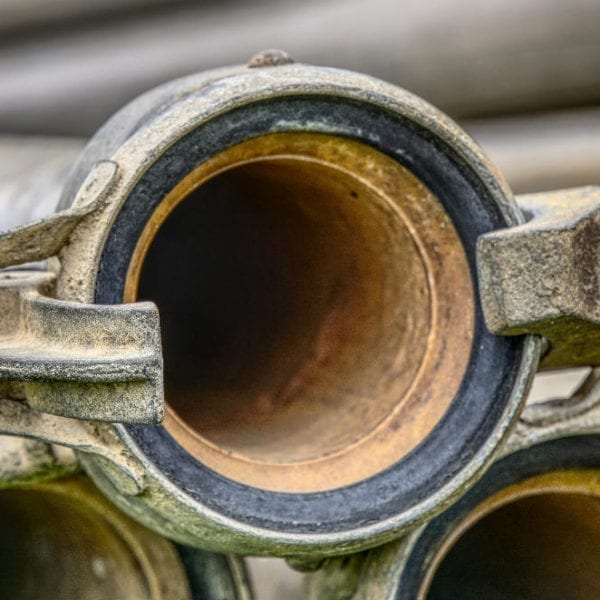 Water mains are the pipes that supply water throughout your city. They often run underground and even under roads. While
Educational and School Damage Restoration
Water damage and fire damage in schools, colleges, universities, and other educational facilities can result in significant destruction and damage. Restoration Local is the nation's largest network of restoration companies. We have a local contractor near you to help after a disaster in your school or education facility.
Restoration Local will give you peace of mind in an emergency. Find a local restoration company near your school now. Whether you have water damage, fire damage, mold, or a biohazard, we have a restoration partner in your area to assist.
In an emergency, call 1-888-443-3110 now to speak with our on-call restoration contractors. They always offer 24-hour emergency services, 30-minute response time, and a free, no-obligation estimate on fire, mold, water, and biohazard services.
Restoration Local offers complete restoration services for:
Gym & Recreational Facilities
School Library and Research Facilities
Scientific and Technical Labs
Woodshops and Auto Shop
Music Rooms
Theaters and Auditoriums
Sports Fields, Stadiums, and Arenas
Preschools and Daycare Centers
Elementary Schools
Middle Schools
Junior High Schools
High Schools
Technical and Vocational Schools and Colleges
Junior Colleges and Community Colleges
Institutes of Technology or STEM Colleges
Art and Design Schools or Colleges
Regional Colleges
State Colleges and Universities
Find a local restoration company near you now or call 1-888-443-3110 to speak with our on-call emergency response contractor now. Our on-call restoration contractors offer 24-hour service, 30-minute response, and a free estimate on all services.
Why Education and School Buildings Are Prone to Damage
Schools and other educational facilities are prone to damage due to the number of people that pass through their doors every day. They often have extensive fire suppression and plumbing networks that run to restrooms and kitchens.
Despite the number of people, many areas of school facilities remain empty for extended periods. This can result in damage going unnoticed for an extended period, especially during seasonal breaks.
Students are also unlikely to report, and in some cases even cause, damage as well. Childhood pranks and acts of vandalism are always a possibility, but most common in primary and secondary schools.
Commercial Restoration For Schools, Colleges, and Education Facilities
While the restoration process will vary depending on the type and cause of the damage, these general cleanup and restoration steps apply in most situations.
Water Extraction and Dry Out – Locate the source and cause of the water, extract standing water, and dry out affected materials
Clean or Remove Damaged Materials – Remove smoke, soot, or mold, properly dispose of damaged building materials, and clean items.
Deodorize and Disinfect – Deodorize and disinfect the area against smells, mold, and bacteria that may develop as a result of the damage.
Rebuild and Restore – Rebuild and restore the damaged building to its original condition as necessary.
School Water Damage Restoration
From the grade school level through post-secondary, schools have a higher risk of water damage due to the number of bathrooms in most school buildings. Whether as a result of vandalism or just regular use, they are more prone to clogged and overflowing toilets, as well as leaky sinks and showers.
School Fire Damage Restoration
Aside from acts of vandalism, most school fires are a result of accidents. Whether in school laboratories, kitchens, or dorm rooms, fires can cause extensive smoke damage or even structural damage. Fire suppression systems can also result in water damage as well.
School Mold Removal
Unresolved water damage can lead to mold in schools, especially in bathrooms. However, any consistent source of moisture, humidity, or condensation can result in mold. Any organic material, including most building materials, books, and clothing, will allow mold to thrive. Mold can stain items or even cause structural damage. Plus, it can lead to allergic reactions and other health symptoms, especially in young children and those with respiratory conditions.
School Biohazard Cleanup
Most biohazardous situations in schools are a result of accidents in laboratories. This includes everything from chemical spills to human injury. Unfortunately, suicides and school shootings another biohazard that can impact any school.
Restoration Services for Schools, Colleges, and Educational Facilities
Restoration Local is the #1 network of restoration contractors. If you need local restoration services for your school, university, or educational facility, we will connect you with a local commercial restoration company near you. With independent companies and major chains and franchises like DKI Restoration, PuroClean, and Steamatic, you can find the right restoration company for your needs. Locate a restoration company near you or call 1-888-443-3110 now to speak with our on-call restoration company. Our on-call restoration contractors offer 24-hour service, 30-minute response time and a free, no-obligation estimate.
Reviews From Satisfied Restoration Local® Customers
L. Milner from Arnold, PA
Restoration Local was very easy to deal with. They were quick to schedule time for my issue. I will definitely work with restoration Local again in the future.
Linda B.
They went beyond what they needed to do. Great company.
D. Cambell from Whidbey Island, WA
The Restoration Local team was so friendly and efficient. Mike was able to get us scheduled and resolve our issues. I will be using Restoration Local again.