MEDICAL AND HOSPITAL DAMAGE RESTORATION
Restoration Local® Benefits: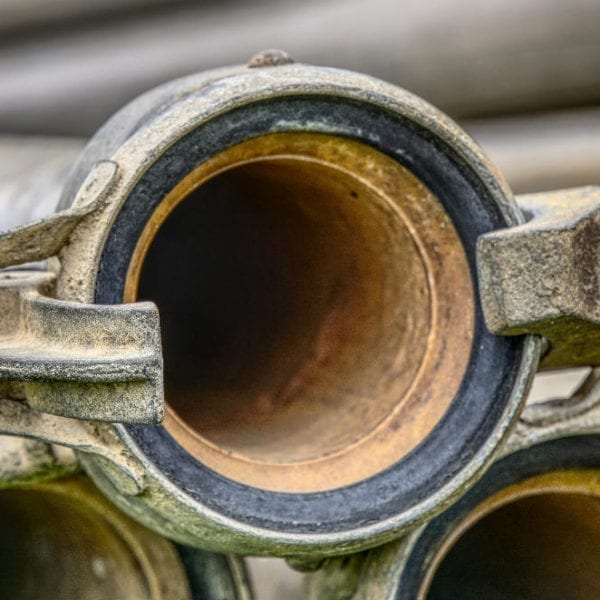 Water mains are the pipes that supply water throughout your city. They often run underground and even under roads. While
Healthcare and Hospital Damage Restoration
Hospitals are usually considered clean and sterile, however, damage from mold, water, fire, or biohazards can happen at any time. As the #1 network of restoration contractors, Restoration Local will connect you with a restoration company near you.We have water damage restoration, mold remediation, biohazard cleanup, and fire damage restoration companies across the country.
Find a local restoration company
in your area now for expert cleanup services for your hospital or medical facility.For emergency services, call
1-888-443-3110
 now to be connected with our on-call restoration company. Our on-call restoration companies offer 24-hour services, 30-minute response time, and a free, no-obligation estimate on fire, mold, water, and biohazard services.Restoration Local offers complete restoration services for:
Hospitals
Medical Offices
Urgent Care Centers and Clinics
Medical Diagnostic Imaging Centers
Orthopedic and Rehabilitation Centers
Outpatient Surgical Centers
Medical Testing Laboratories
Nursing Homes
Hospice Centers
Blood Banks
Birth Centers
Dialysis Centers
Mental Health Centers
Addiction Treatment and Recovery Centers
Free Clinics
Find a local restoration company
near you now. For immediate response, call
1-888-443-3110
 now to speak with our on-call contractor. All of our on-call restoration contractors offer 24-hour service, 30-minute response, and a free estimate on all restoration services.
Why Hospitals and Healthcare Facilities Are Prone to Damage
Hospitals and medical facilities are often large and complex, with extensive fire suppression and plumbing networks. They also have a large number of employees, patients, and visitors. This increases the chances of accidents, as well as increases the wear and tear on systems.While most hospitals operate around the clock, many areas are only used or checked infrequently. This includes utility spaces and storerooms. Laboratory and diagnostic facilities may operate less frequently as well. As a result, damage can go unnoticed for hours or days.The nature of the healthcare industry increases the possibility of biohazard contaminations. Most facilities have clearly outline procedures for dealing with biohazards. However, not every facility is capable of addressing biohazards that contaminate structural elements.
Commercial Restoration For Hospitals and Healthcare Facilities
The restoration process will vary depending on the type, cause, and extent of the damage. However, these general cleanup and restoration steps apply to most situations.
Water Extraction and Dry Out
– Find the source of the water and make repairs, then extract standing water and dry the area.
Clean or Remove Damaged Materials
– Remove smoke, soot, or mold, properly dispose of damaged building materials, and clean items.
Deodorize and Disinfect
– Deodorize and disinfect the area against smells, mold, and bacteria that may develop as a result of the damage.
Rebuild and Restore
– Rebuild and restore the damaged building to its original condition as necessary.
Hospital Mold Removal
Mold is a symptom of a persistent water issue. In hospitals and medical facilities, mold is common in bathrooms, cafeteria kitchens, and in janitorial facilities where water is most prevalent. Mold will thrive as long as the water remains. In the short term, it can stain surfaces. Over time, it can lead to structural damage and cause materials to deteriorate. Perhaps the biggest cause for concern in a medical environment, mold can also cause allergic reactions and other health symptoms. Young children, the elderly, and individuals with chronic medical conditions are prone to more severe symptoms.
Hospital Biohazards Cleanup
Due to the nature of hospitals and medical facilities, dealing with biohazardous materials are a daily occurrence. Most medical facilities have biohazard procedures and precautions in place. However, you may need a qualified restoration company if a biohazard contaminates structural materials. Aside from medical and surgical procedures, accidents are the most common cause of biohazards in a hospital.
Hospital Water Damage Restoration
Plumbing and fire suppression systems are the biggest cause of water damage in hospitals and medical facilities. While employees, patients, and visitors may cause an accident, a malfunction or failure is more likely to result in extensive water damage. From a persistent leak to a supply line break, water can cause extensive damage throughout any medical facility. Additionally, groundwater flooding, a sewage backup, or a leaky roof can also result in damage as well.
Hospital Fire Damage Restoration
Although fires are uncommon, they can still cause significant smoke and soot damage through a hospital or healthcare facility. Most hospital fires are a result of negligence or accidents as a result of cigarette smoking or improper electrical use. However, many materials in medical environments can also result in fires as well. While flames are usually the primary concern, smoke and soot can travel much further. Not only can they stain, but also pose health risks to patients and others within the facility. Water from firefighting efforts can also cause damage.
Restoration Services for Hospitals and Healthcare Facilities
Let us give you peace of mind in an emergency. As the largest network of restoration contractors, Restoration Local will connect you with a local restoration company to repair your damage. The Restoration Local network includes listings for independent companies and major chains and franchises like
911 Restoration
,
Paul Davis
, and
Stanley Steemer
. You can
choose a restoration company
now or call
1-888-443-3110
 now to speak with our on-call contractor nearest you. All of our on-call restoration contractors offer 24-hour service, 30-minute response time and a free, no-obligation estimate.
Reviews From Satisfied Restoration Local® Customers
L. Milner from Arnold, PA
Restoration Local was very easy to deal with. They were quick to schedule time for my issue. I will definitely work with restoration Local again in the future.
Linda B.
They went beyond what they needed to do. Great company.
D. Cambell from Whidbey Island, WA
The Restoration Local team was so friendly and efficient. Mike was able to get us scheduled and resolve our issues. I will be using Restoration Local again.