STORAGE FACILITY AND WAREHOUSE DAMAGE RESTORATION
Restoration Local® Benefits: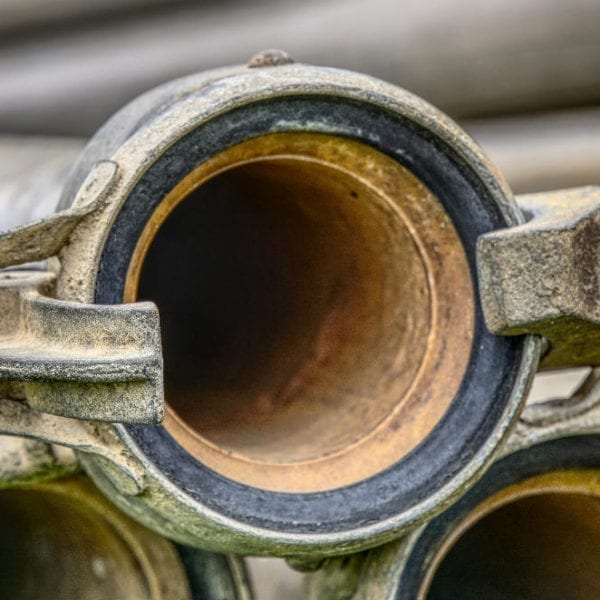 Water mains are the pipes that supply water throughout your city. They often run underground and even under roads. While
Storage Unit and Warehouse Damage Restoration
From utility failures to accidents, storage units and warehouses are prone to water damage, mold, fire damage, and biohazards. Restoration Local is the #1 network of restoration companies in the country. If you need restoration services for your storage unit or warehouse, we can connect you with a local restoration company near you.
Select a local restoration company now
to clean and restore your storage facility after water damage, mold, fire damage, or a biohazard problem. If you need immediate service, call
1-888-443-3110
 now to talk with our on-call restoration contractor in your area.Our on-call restoration companies offer 24-hour emergency services, 30-minute response time, and a free, no-obligation estimate on fire, mold, water, and biohazard services.Restoration Local offers complete restoration services for:
Storage Facilities
Warehouses
Distribution Centers
Bonded Storage Facilities
Refrigeration or Cold Storage Buildings
Climate-Controlled Warehouses
Portable Container Storage Centers
Commercial Shipyards
Railway Yards
Commercial Trucking Depots
Find a local restoration company
near you now or call
1-888-443-3110
 to speak with our on-call emergency response contractor now. Our on-call restoration contractors offer 24-hour service, 30-minute response, and a free estimate on all services.
Why Storage Units and Warehouses Are Prone to Damage
Damage from water, fire, mold, and biohazards are common at storage units and warehouses for a few main reasons. Aside from the materials being stored, storage facilities are often large with areas that are accessed infrequently. Busy warehouses area also likely to face damage as a result of accidents, too.Whether holding customers personal items or serving as temporary or terminate for commercial goods, warehouses and storage spaces can hold a wide variety of items. This can include liquids or other items that can cause mold or water damage. In rare cases, they can even cause fires.Due to their size, it's easy for damage to go unnoticed as well. This is especially true in storage facilities or areas that aren't frequently used. Most personal storage units are only accessed a few times a year. Even in a busy warehouse, there are still areas that are rarely used.Tow motors, lifts, and other machinery can cause damage as well. From puncturing containers to accidentally hit utility items like water pipes or sewage lines, machinery can cause a significant amount of damage.
Commercial Restoration For Storage Facilities
These restoration steps apply to most types of water, fire, mold, and biohazard damage. Depending on the exact type and cause of the damage, the restoration process may vary.
Water Extraction and Dry Out
– Find and fix the source of water, remove standing water, and dry out the structure and damaged materials
Clean or Remove Damaged Materials
– Clean mold, soot, and smoke, then remove and dispose of damaged building materials.
Deodorize and Disinfect
– Prevent mold, bacteria, and smells by treating with deodorizers and disinfectants.
Rebuild and Restore
– Rebuild and restore your property to its original state as necessary.
Mold in Storage Facilities
Mold is the most common type of damage found in storage facilities and warehouses. Whether caused by plumbing leaks or as a result of the items being stored in the facility, a small amount of consistent water is enough to allow mold to thrive. This is often complicated if the issue is in a remote section of the facility or inside a tenants unit. Mold also occurs after a flood or storm damage, especially if the water is not cleaned up properly.
Water Damage in Storage Facilities
Water damage in a warehouse or storage facility is typically caused by storms or groundwater flooding. However, plumbing malfunctions such as a supply line break are more prevalent with indoor storage facilities and warehouses. Water will not only damage the structure of the facility, but also the items stored inside. In cold storage or climate-controlled warehouses, condensation from refrigeration units can leak on building materials. In some cases, the items in storage can cause water damage too.
Fire Damages in Storage Facilities
Damage from flames are often the biggest concern with fires, but smoke and soot are more likely to leave a lasting impact. Since they travel further than flames, soot and smoke can settle throughout the storage facility. This can stain the warehouse itself, as well as impact the items stored inside. Stains and odors can linger for a significant time if not addressed after the fire.
Biohazards in Storage Facilities
The biggest risk for biohazards at warehouses and storage facilities are the result of accidents and injuries involving employees and tenants. Severe injuries and accidental deaths can contaminate warehouses with blood and body fluids. Depending on the nature of the storage facility, there is also a possibility for hazardous chemical leaks or accidents as well.
Restoration Services for Storage Facilities and Warehouses
Restoration Local will give you peace of mind in an emergency. With our network or restoration contractors, it is easy to
locate a local commercial restoration company
for your storage facility or warehouse. Choose from both independently owned and operated nationwide franchises like
Belfor
,
DKI Restoration
, and
Restoration 1
and local restoration companies. Call
1-888-443-3110
 for emergency services or select a restoration company near you from our directory. The on-call restoration companies in our network offer 24-hours service, 30-minute response time, and a free, no-obligation estimate.
Reviews From Satisfied Restoration Local® Customers
L. Milner from Arnold, PA
Restoration Local was very easy to deal with. They were quick to schedule time for my issue. I will definitely work with restoration Local again in the future.
Linda B.
They went beyond what they needed to do. Great company.
D. Cambell from Whidbey Island, WA
The Restoration Local team was so friendly and efficient. Mike was able to get us scheduled and resolve our issues. I will be using Restoration Local again.