Restoration Local® Benefits: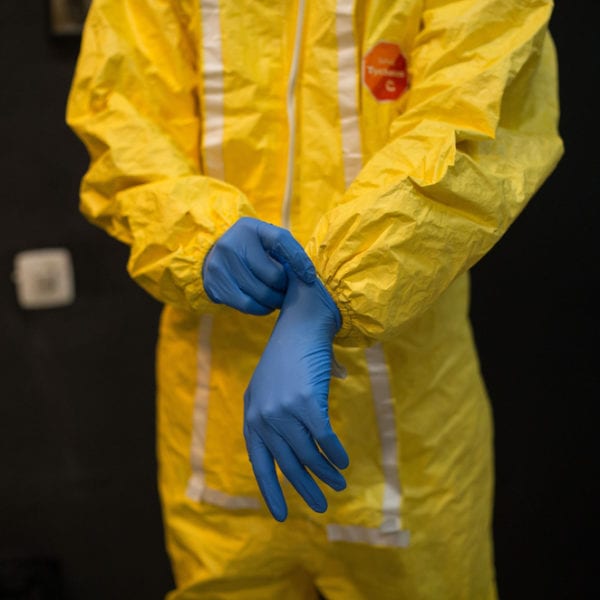 Biohazards are any substance that is dangerous to humans and pets. These include bloodborne pathogens like hepatitis and MRSA that
Suicide Scene Cleanup Services
Suicides are deeply traumatic events for the loved ones left behind. In the aftermath of a suicide, family and other loved ones are faced with the overwhelming task of cleaning up the scene. When you are preoccupied with dealing with the aftermath of a suicide or attempted suicide, cleanup is likely too emotional of a task. Our compassionate professionals will discreetly restore your property after a suicide or suicide attempt.
Compassionate and Discreet Suicide Scene and Attempted Suicide Cleanup Services
A suicide can be an intense and emotional experience. Our suicide scene cleanup services minimize the bourdon on you. We operate with discretion and will arrive at the scene in unmarked vehicles. Our primary concern is for your health and well-being.The 
biohazard cleanup
 professionals in the Restoration Local network are experienced in cleaning up after a suicide or suicide attempt. They are trained to handle bloodborne pathogens and prevent cross-contamination. Using protective gear and equipment, they will clean up and properly dispose of biohazards.They comply with federal and state guidelines for the cleanup of any biohazardous materials and will thoroughly disinfect and decontaminate the area to ensure that no harmful pathogens remain.
Call Now for Suicide Cleanup Services
A suicide can be extremely emotional, stressful, and traumatic and there is no need to go through suicide cleanup alone. Our compassionate restoration professionals are sensitive to your needs and provide compassionate cleanup services after a suicide or suicide attempt.The Restoration Local biohazard cleanup teams will clean and decontaminate after a traumatic event, allowing you to begin the healing process in peace. Your privacy is important to us and we strive to be as discreet as possible throughout decontamination and restoration.Our suicide scene cleanup crews have the experience and equipment to clean up blood and organic material and sanitize the area to prevent cross-contamination. If necessary, we also offer complete restoration services, including replacing carpeting, hanging new drywall, and restoring hardwoods.In addition to suicide scene cleanup, we also offer other biohazard cleanup services, including crime scene cleanup, drug lab removal, blood cleanup, infectious waste removal, and unattended death cleanup.Let our compassionate and discreet biohazard professionals clean up, decontaminate, and restore your home or business in the aftermath of a traumatic experience or tragic event. Call 
1-888-443-3110
now for a free, no-obligation estimate. We always offer 24-hour emergency service and a 30-minute response time.
Our Biohazard Cleanup Services
Reviews From Satisfied Restoration Local® Customers
L. Milner from Arnold, PA
Restoration Local was very easy to deal with. They were quick to schedule time for my issue. I will definitely work with restoration Local again in the future.
Linda B.
They went beyond what they needed to do. Great company.
D. Cambell from Whidbey Island, WA
The Restoration Local team was so friendly and efficient. Mike was able to get us scheduled and resolve our issues. I will be using Restoration Local again.