Restoration Local® Benefits: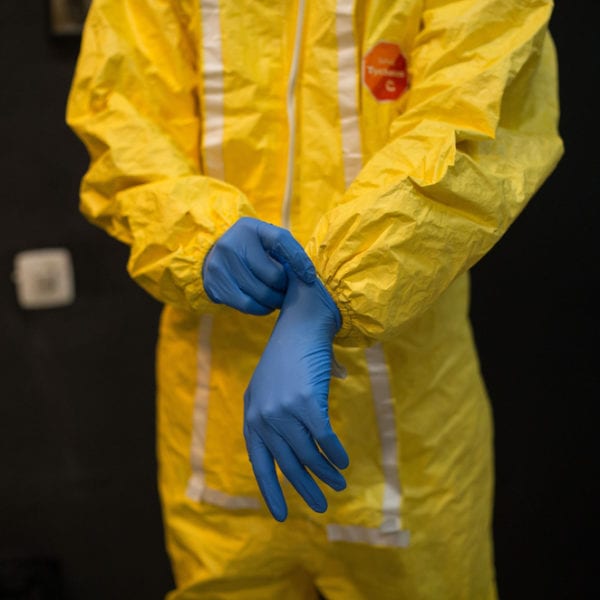 Biohazards are any substance that is dangerous to humans and pets. These include bloodborne pathogens like hepatitis and MRSA that
Unattended Death and Decomposition Clean Up Services
Discovering an unattended death
 or a decomposing body can be a traumatic and emotional experience, especially if the person was a loved one. Cleaning up an unattended death can be every more traumatic and intense. Restoration Local offers discreet and sensitive cleanup after an unattended death. Following federal and state guidelines for cleanup, our 
biohazard cleanup
 teams will decontaminate after an undiscovered death and prevent cross-contamination.
What is an Unattended Death
An unattended death occurs when a person dies alone in their home and their body is not discovered for days, weeks, or even months. Some unattended deaths may be due to natural causes, especially if the deceased person was elderly.Undiscovered deaths may also occur due to a tragic accident, a sudden health issue such as a heart attack, a suicide, or a homicide. Cleaning up after an unattended death can be an overwhelmingly emotional process. There are also potential health risks involved in the cleanup process.
Cleaning Up a Decomposing Body or an Unattended Death
Unattended deaths can be both emotional and gruesome, as the body most likely has begun to decompose. Depending on the extent of the decomposition process, the body could release bodily fluids that contain harmful pathogens. There may also be significant insect or vermin activity around the body if the decomposition has advanced significantly.Once the body has been removed from the area by the appropriate law enforcement personnel, our biohazard cleanup professionals will begin remediating the scene. Our process starts with cleaning up any blood, bodily fluids, and other remaining biological matter still on the scene.Our unattended death cleanup process is discreet, thorough, and complies with federal and state standards for disposing of biohazardous waste. This includes using a variety of cleaners and equipment to decontaminate the scene to prevent further contamination. If necessary, they will also remove and dispose of contaminated furniture, carpeting, bedding or any belongings.
Odor Removal After an Unattended Death
One of the most significant characteristics of an undiscovered death is the distinctive odor that results from the decomposition process. This odor is very strong and can permeate furniture, flooring, and even personal belongings. Using both chemical deodorizers and ozone treatments, we can remove offensive odors associated with unattended deaths and decomposing bodies.
Call Now For Unattended Death and Decomposing Body Cleanup Services
Let us give you peace of mind after discovering an unattended death or decomposing body. Our discreet and compassionate biohazard cleanup crews are trained in the proper methods to decontaminate after an undiscovered death.The cleanup teams in the Restoration Local network will remove blood and organic material. Next, they will decontaminate and sanitize the area to prevent future contamination or illnesses. If necessary, we also offer complete restoration services, including replacing carpeting, hanging new drywall, and restoring hardwoods.We are sensitive to your needs and offer biohazard cleanup for unattended deaths, homicides and suicides, blood and bodily fluids, trauma and crime scenes, and illegal drug laboratories. Let our compassionate and dependable restoration specialists clean up and decontaminate after a tragedy.There is no need to go it alone. We are here to clean up, decontaminate, and restore your home or business in the aftermath of a traumatic experience or tragic event. Call 
1-888-443-3110
now for a free, no-obligation estimate. We always offer 24-hour emergency service and a 30-minute response time.
Reviews From Satisfied Restoration Local® Customers
L. Milner from Arnold, PA
Restoration Local was very easy to deal with. They were quick to schedule time for my issue. I will definitely work with restoration Local again in the future.
Linda B.
They went beyond what they needed to do. Great company.
D. Cambell from Whidbey Island, WA
The Restoration Local team was so friendly and efficient. Mike was able to get us scheduled and resolve our issues. I will be using Restoration Local again.